Control The Sound Volume Easily With Volumouse
Volumouse is a free volume controlling software that helps you to control your PC's volume in a smart way. You will be able to manage the master volume controls easily using this freeware. Let's see if this freeware is worth trying or not.
When we want to control the master volume we go to the taskbar click on the volume mixer icon to increase or decrease volume. It's not a fast way and can be really annoying sometimes. So if you wish to get a fast and easy way to access your PC's volume controls Volumouse is what you are looking for. This free volume controller gives you a fast and sleek way to control your master volume by setting mouse or keyboard keys for controlling volume. This freeware is customizable too which is another attractive feature.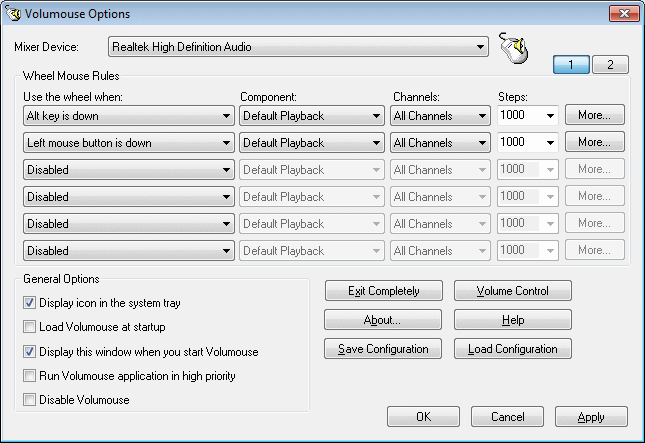 This free volume controller comes with an easy to use interface and can be accessed from Windows system tray. There are 12 different rules available for setting mouse and keyboard shortcuts. You can use your mouse's scroll wheel left button or right button for increasing or decreasing the master volume. You can also control volumes of different devices separately. Almost anybody will be able to use this freeware for increasing or decreasing volume or brightness.
Features of Volumouse:
Control your PC's master volume in a fast and smart way
Control your PC's screen brightness
Simple easy-to-use
Volumouse is available for download at Nirsoft's official website. It's only 52KB in size and supports Windows 98 or higher. Try Volumouse Free