Create Bootable Windows Setup on USB Drive Using WinToFlash
WinToFlash is a free bootable USB drive creator that will let you transfer the setup of different versions of Windows operating system from CD or DVD to USB drive flash card or HDD of your netbook or computer. Therefore you will be able to install Windows to any computer that has a damaged optical drive or does not even have any optical drive.
Netbooks are getting very popular now a days. There are many reasons for this popularity including their cheap price high portability etc. This price and portability has a negative effect too. You will not have any optical drive in such mobile devices. It may not seem anything crucial but when it comes to installing a new operating system many people start to curse this little shortcoming. That is why you will need a free bootable USB creator which will transfer the setup to a USB drive. There are some similar programs available for download but they cannot make successful bootable USB drive with Windows and the success rate is high only with different Linux distros. WinToFlash is specifically made for Windows so that you do not face any problem while creating a bootable USB or flash card using this free bootable USB creator for Windows.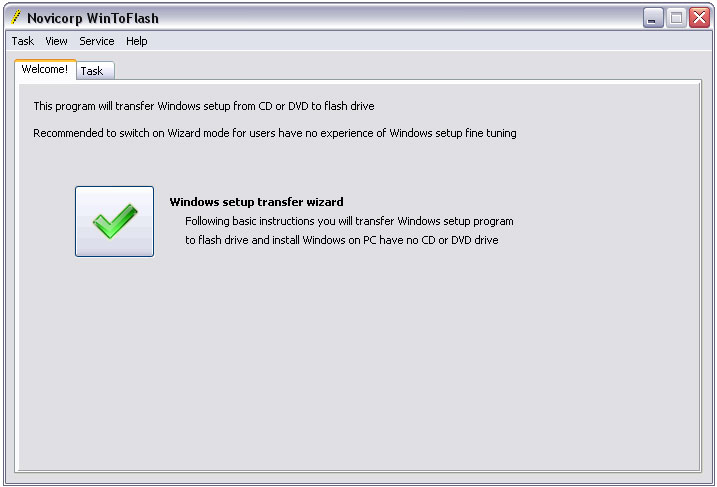 Using WinToFlash you can transfer Windows XP Windows 2003 Vista Windows 2008 or Windows 7 to a flash drive. After you run the program a wizard will appear to guide you through the rest of the easy process. You will not have to worry about scratches on DVDs again.
Features of WinToFlash
Supports many Windows editions
Easy to use
Guided transfer process
WinToFlash can be downloaded from the website of WinToFlash. It is only 9.47MB in size and supports Windows XP and above. Try WinToFlash Free