Create Tablature Scores with Power Tab Editor
Power Tab Editor is a free music software that helps you to create tablature scores and print them out. You can also think about playing them via MIDI if you want. You can plan your music on digital tablature and burn or export it. This feature free rich tablature authoring tool is packed with all the attractive features that one wants to see in his music software.
You can plot your music with standard music symbols notations or with popular tablature symbols. Once you are done plotting your music you can export them burn them or just play them as a MIDI file if you want. You can import HTML MIDI tracks ASCII Text or MIDI format 1 files with this free music software. You can adjust phrases octaves or place markings like vibratos slides and bends with its attractive tabbing feature. If something creative is going on in your mind you can create notes save terms from your favorite music and store lyrics with this free music software.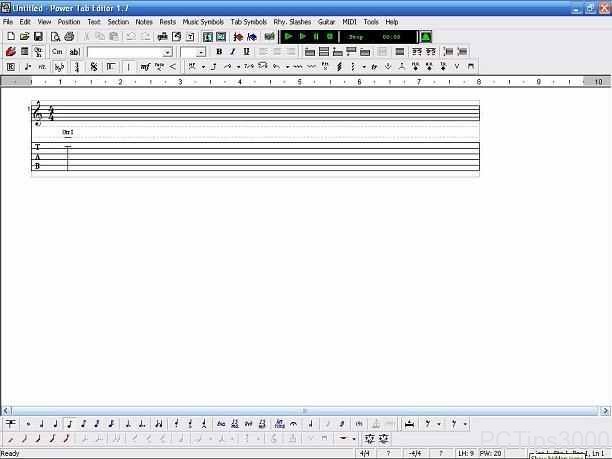 This free music software is packed with features but the interface is hard to get used to. You will find a lot of errors and character mistakes. But it's the only problem you will face when creating tablatures. All the well-stocked tuning dictionaries will attract you towards the software. It is filled with 47 tips and 11 toolbars to make your tablature creating experience easy and nice.
Features of Power Tab Editor:
Create tablature scores easily
Print out or play your created tablature scores as MIDI file
Import ASCII Text MIDI format 1 HTML and MIDI tracks
Power Tab Editor is available for download at Power Tab's official website. It's only 5.64MB in size and supports all versions of Windows. Try Power Tab Editor Free