How to Block any Program From Checking for Updates
I know that I'll get criticized for writing this article and someone will say that but I really want to write about this topic and I've found that a little disclaim at the bottom of the article will save the day ;)...
...Hacked programs don't go well with internet connection this always was the formula of hacked programs. As known if you are using hacked software and it's able to connect to the company's official site you will get busted:|.
Even that most of the programs which are easy on the pocketbook (like Adobe Photoshop) and it's affordable for everyone but still there is bad hackers (users) who don't want to pay for using it (or simply they can't afford its cost) even if it has rational price (we still don't talk about Adobe) so the best way to avoid getting a headache worrying if the software was/wasn't able to connect to internet so let's move to the steps shall we?
Step 1: Start -> lookup for "Windows firewall with advanced security".

Step 2: In the right side choose "Outbound Rules".

Step 3: On the Left side choose "New Rule" -> Click "Next" button.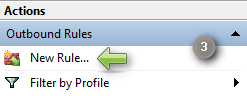 Step 4: Click "browse" button and indentify the program path then click "Next".

Step 5: Simply continue pressing "Next" button and then give the rule a name.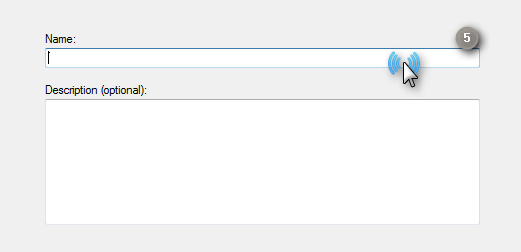 That's a straightforward task and if you want to give the software the permission to connect to the internet simply remove the rule ;).
Disclaim: This article is for learning purpose not for encouraging readers to use pirated programs "It's something up to you".
image credit: thinkstockphotos