Fasterfox - A Faster Firefox
After yesterday's pure awesomeness today is the time for some pure speed. Obviously some people may say this Firefox addon makes their pages load faster while others may say it doesn't make any difference. Hey I even heard about people claiming that Fasterfox makes their browser slower but since it works for me I decided to tell you a few words about it...
... or should I say "them"? There's Fasterfox then there's Fasterfox Lite then Extra Fasterfoxx Fasterfox (EladKarako Mod)... which one to choose? Well I will be honest with you - I didn't spend half of the day to see which one's better I simply grabbed the one that seems to be the original Fasterfox and took it for a spin!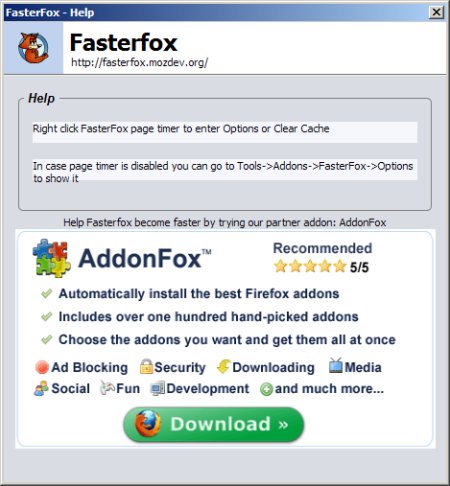 The results? Well the obvious part is that now I have a page load time indicator to the right of the status bar. No matter if you like this Firefox addon or not you can't deny this! Obviously the timer works as it should. To clear cache hide the timer or access Fasterfox's options right click above the time displayed or the Fasterfox icon and choose what to do. Pretty easy right?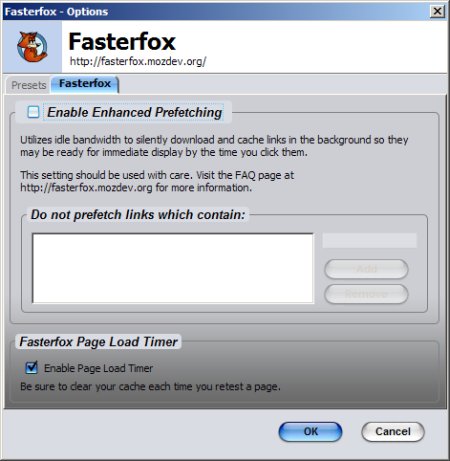 Since installing Fasterfox isn't a mistery let me tell you about the presets available - Default Courteous Optimized Turbo Charged and finally Custom. If you go with this last one you'll have a lot of settings to mess with namely cache connection pipelining rendering and popups. Each of them is well explained in the Options window of this Firefox addon so no need to get deeper.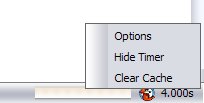 At last you should know that the page load timer can be disabled and enhanced prefetching comes disabled by default so if you think that idle bandwidth should be used to download and cache links in the background... go ahead and enable it!
Fasterfox was updated on the 31st of December 2010 and works with virtually all Firefox versions that really matter starting from 1.5 and going as far as 4.0b8pre. For the official Mozilla Addons page go here. Oh yeah - if you think you found a better way to speed up your Firefox don't be ashamed to drop a comment below. That's all folks!