Fiddler2: Free Web Debugging Tool
Fiddler2 is a free web debugging proxy software that helps you to log all HTTP traffic between the internet and you. You can monitor all HTTP traffic fiddle with the outgoing and incoming data and set breakpoints where necessary. If you are looking for a good free internet software for inspecting all the incoming and outgoing HTTP data Fiddler 2 is the best option for you.
This freeware can help you to expand your control over the Windows environment with its amazing features. You can also get control over your PC's hardware and software with the help of this free web debugging proxy utility. An usual thing about this Microsoft product is when you try the help file link it will lead you to a site when the connection it's debugging has stopped working. If you don't have any idea about how to use these tools you might get into trouble.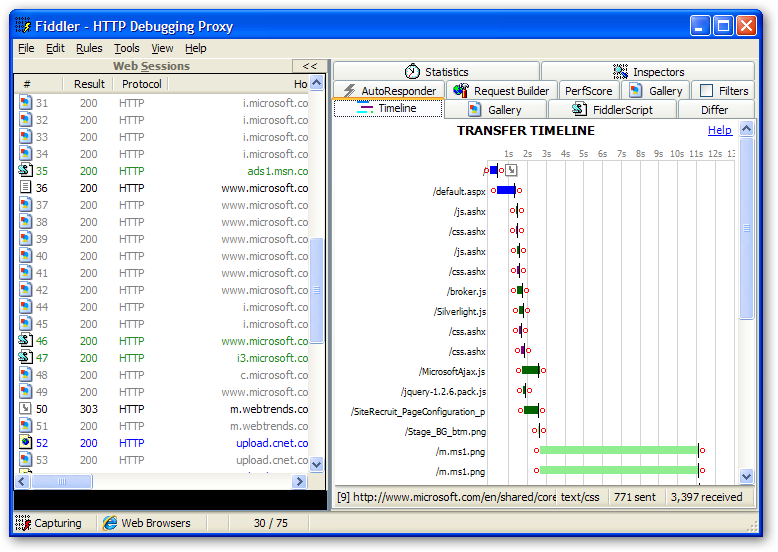 This free internet software comes with simple plain interface and you won't find anything stylish elements inside. But you will understand it's efficiency once you start using this freeware. It's a software that should be used by people who actually need it. If you are a system administrator or know how to fiddle with HTTP data you are going to love this free web debugging tool.
Features of Fiddler2:
Inspect HTTP traffic between the internet and your PC
Logs all HTTP traffic
Set breakpoints
Fiddler2 is available for download at Fiddler's official website. It's only 659KB in size and supports Windows 7 Vista XP 2003 and 2000. Try Fiddler2 Free