Firefox Theme of the Week - AvantGarde
Another week is quickly getting near the end so I had to find a brand new Firefox theme. While finding cool Firefox 4 themes is pretty easy finding one that supports Personas is pretty hard but fortunately today we hit the jackpot: AvantGarde looks and feels great also offering support for Personas. Awesome!!!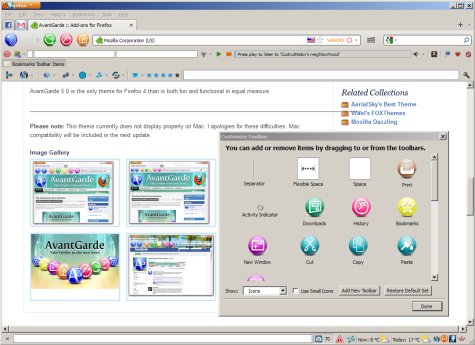 With a size of 1.4 MB AvantGarde looks pretty impressive from virtually all the points of view you can think of numbers included: current version is 5.1 and was released on the 14th of April having a rating of 5/5 stars after 73 user reviews and no less than 513289 downloads. Since I said that AvantGarde works with Personas I should also tell you that it doesn't work like that right out of the box so you'd better go to its official home (click here) and follow the instructions you find there - nothing really hard to do trust me.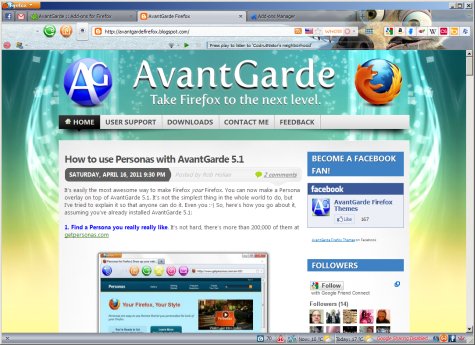 Other than the above... I must tell you that AvantGarde is a Firefox theme that surely looks great taking your Firefox 4 to the next level thanks to its excellent buttons that may be way too colored for some people but with a purpose - one button (or two-three as it happens with Cut/Copy/Paste) one purpose one color - just take it for a spin and you'll surely figure it out!
Oh yeah the only drawback of this Firefox theme is its compatibility - as I write this AvantGarde doesn't display properly on Mac and only works with Firefox 4.0b8 - 4.0.*. Well I guess you can't always have it all but I am sure most of you will enjoy this theme the way it is right? Obviously if you think your current Firefox theme is the best one ever don't hesitate to drop a comment below and share it with the rest of us all right? That's all folks! ;)