Information - the most powerful weapon in the world today. Right? I am sure you'll agree with me since most people who aren't living on top of a mountain without access to any news source know about WikiLeaks now no matter if the information revealed by that site was real stuff or not. When it comes to the websites we visit there are a lot of things to find out about each of them but not all available in the same place so a Firefox addon like Flagfox will surely make your life much easier... at least as long as you're feelin' curious! ;)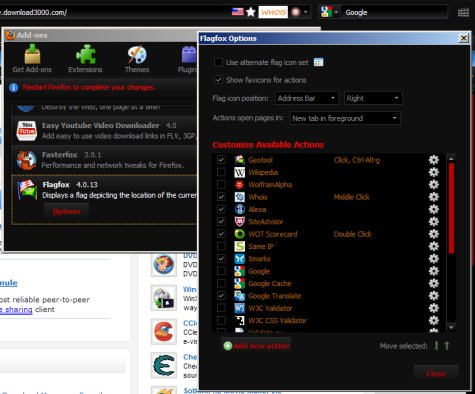 With its official home here and hosted by Mozilla on this page Flagfox is a not-so-basic Firefox addon that can do a lot of things for you starting with a single flag that shows the location of the current site's server...
... but moving on to tackle more advanced stuff like finding similar sites and reviews checking Alexa or SiteAdvisor ratings helping you shorten the URL of the current page via bit.ly and most important part of it all allowing you to create custom actions!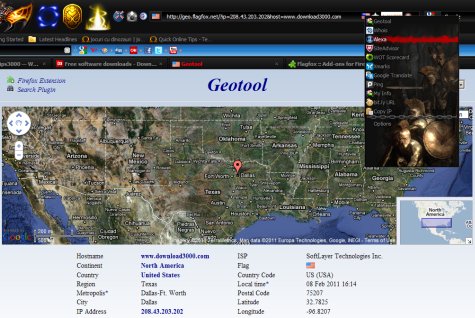 Setting up this Firefox addon is really easy working with it is even easier - just right click the flag at the end of the address bar (this is the default setting its location can be changed if needed) and choose an action! Since you know all the above now it would be a pity to keep you a single extra second from tasting Flagfox so I'll leave you to take it for a spin. Good luck! :)