Here are a few useful tips for uTorrent.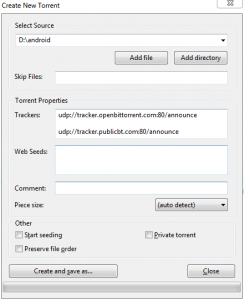 1. How to create torrent files and upload them
This is simple. Go to File -> Create New Torrent (or press Ctrl+N). Now you will have to select the source : you can share a single file or an entire directory. The next step is to choose the tracker you want to upload your torrent. uTorrent offers you two public trackers. You can add the address of your tracker. For this you will have to go to the torrent website and copy the data from there. For example Demonoid uses this address: http://inferno.demonoid.me:3415/announce.
For Web Seeds you can leave blank. If you want to know what is about use this link. You can also add a comment and you may want to choose to preserve the order of your files.
After you created the torrent file go to the tracker page and upload your torrent file.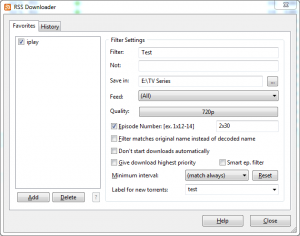 2. Â Automatically download torrents
For this you need to know if your torrent tracker uses RSS feeds. Most of them use per-category and per-genre feeds. Copy the RSS from the website and add it to uTorrent (File -> Add RSS Feed). After that we will use RSS Downloader ( Option -> RSS Downloader or Ctrl+R).
In Filter write the name of want you want to download and from Feed choose from where you want to download the torrent.. Choose the folder where you want to save the downloaded file. If it is a movie/tv series you may want to choose the quality. I use 720p. If you want to download an episode from  tv series don't forget to choose want episode you want to download.