Free Online Backup With IDrive
We talked about backing up our vital data more than once and we won't ever stop because there will always be someone still not doing it right or even worse not doing it at all! Unfortunately most people figure out how important data backup is the hard way and the ones using excuses usually claim there's not enough time to do it or that costs are too high. This time we'll talk about a backup solution that can be both automatic and free so you'll have no excuse to keep saying "that won't happen to me" all right?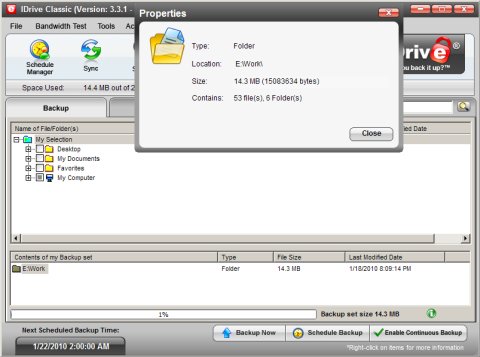 To make a long story short I decided that saving my work on an external RAID 1 storage device and on a USB stick is not enough especially since I don't keep them connected to my computer 24/7 and - to be honest I can't remember how I got to it - finding IDrive was probably the best thing that happened to me during 2010 at least so far...
To get started with IDrive you should have at least one Windows- or Mac-based machine sign up for your account (free of course but you can pay for more backup space - only 2 GB are available for a non-paying user) install the backup software on your machine choose the locations that you want to back up and then allow the IDrive software to get the job done for you!
TO accomplish all the above just go to IDrive.com and I am sure you'll find your way around it! After all there's also a video demo to help you go from zero to hero in no time and the FAQ section of the IDrive site can help you with those first questions that will probably pop up in your head as you download and start using this program...
Just for those who want a quick round of highlights - IDrive can backup mapped and external hard drives comes with a built-in Internet connection speed test module and if you need to enable continuous backup that can be done easily but the amount of data available for this will be reduced to only 50 MB. Other than that I think most people should be happy with 2 GB of storage and automatic daily backups because I am more than just happy - I am simply delighted!