Free Online Games With a Twist - Pica Pic
Remember Bartman:Avenger of Evil? Nope? Not even Casio's Castle Adventure? Well I guess I'm a bit too old but some of the handheld games that can be easily classified as "vintage" these days were way too awesome back in the 1980s - early 1990s so when I got a hint from a buddy of mine regarding Pica Pic I almost fell off my chair - this site is more than just great - for a lot of people it will surely be like a trip back into the past!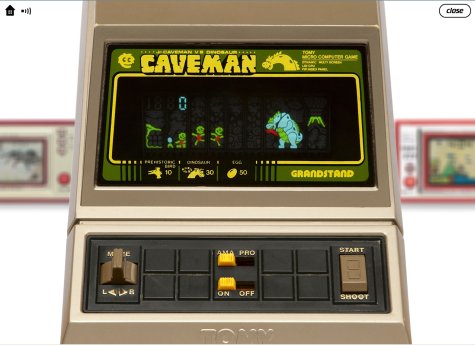 So... what's what with Pica Pic after all? Well this site recreates a bunch of all those awesome handheld games that could be found in various regions of the world a few decades ago including some from the former USSR. There's no catch no hidden advertising or evil pieces of code just an amazing collection that has been created by Hipopotam a Polish design studio. If I managed to count well Pica Pic offers 25 titles to mess with all of which look and sound just like the real thing only that you'll have to use your keyboard to control them...
... since donations are welcome and you'll probably spend a lot of time to find all these 25 handhelds still working and for a decent price I strongly advise you to spare some of your precious time and mess with these samples of pure retro gaming awesomeness offered by Pica Pic. In the end you'll probably end up facing the same conclusion as me: Pica Pic's games will never get old and no matter how poor you may be there's gotta be at least one dollar in your PayPal account waiting to be sent to Hipopotam. Congratz guys this is probably the best online games site - with a twist or without one - I've found in ages! m/