Google's Panda almost killed SEO for a lot of people if you ask me. While some of its effects were positive I think that if we look at the big picture we can conclude that Google only managed to cause more collateral victims than hitting those initially intended to be the targets. On the other hand it's good to know that a lot of good SEO tools are still being launched these days for all the platforms you can think of so I have no doubts that SEO isn't dead yet... it only needs to be reborn. SeoQuake Lite for Opera may not help that much but it's surely great to see notorious Firefox addons finally becoming available for my favorite browser!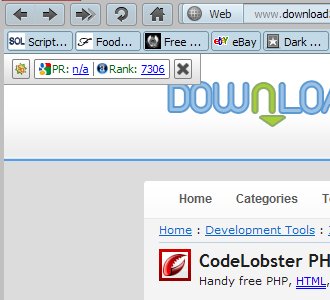 Updated to its current version on the 18th of May SeoQuake Lite 1.1 has been downloaded only 522 times so far but already got three user reviews. These reviews gave it a rating of 4.5/5 stars and if you ask me I think 3 stars would be more than enough for now. Why only three stars? Well SeoQuake Light is only able to display Google PageRank and Alexa Rank for now as well as to turn all no-follow links into strike through text. Sure the links will still work but most chances are you'll want to disable this since it's enabled by default.
Other than the above... I think SeoQuake Lite is a decent piece of code and I really hope to see the fully featured version becoming available to Opera users as soon as possible. After all that long period during which Opera was severely underrated seems to be near its end...