Free Online Spell Checking Double
When I write stuff I always avoid using office suites or complex text editing software like Abiword for example. This gives me more speed but I also drop some useful features such as spell checking. Fortunately I use some well done online services to take care of that. Even better they're free so today we'll have a little chat about two such resources namely SpellCheck and... SpellChecker (no worries the names may not be that original but they surely get the job done).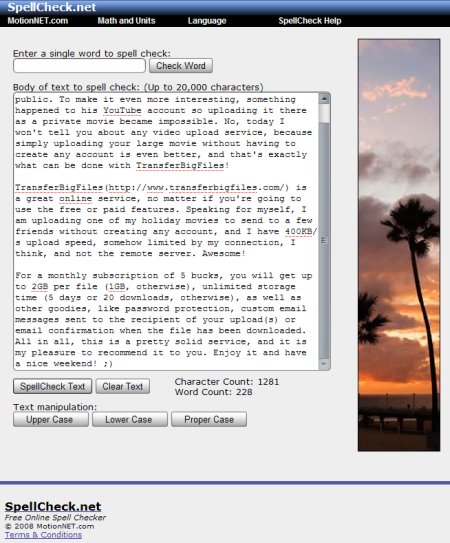 SpellCheck is the lightweight tool today but it surely has the features I usually need including character and word count. After pressing the SpellCheck Text button the page reloads and a drop down menu appears for each word that seems to be misspelled. Excellent!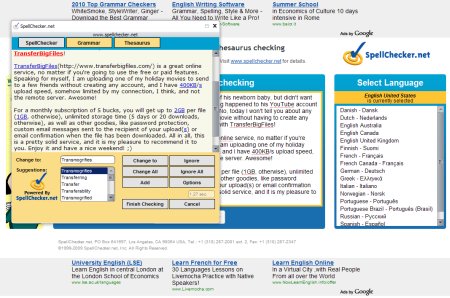 On the other hand SpellChecker is a more powerful solution supporting multiple languages including Greek or Russian but it doesn't have a word/character count feature. While it may also be slower than SpellCheck it provides valuable tools offering Grammar and Thesaurus suggestions next to the spell checking part. As long as my Internet connection works well I love it! If I run into problems like 100B/s transfer speed... there's always SpellCheck! ;)
These being said I hope you'll also find these tools useful and enjoy using them as much as I do. Good luck & tons of inspiration!