Free Parental Control Software For Windows - Qustodio
Ever wondered about the things your kids do with their online time? My daughter is still too young to use a computer but to be honest I think that parental control software is a useless mumbo-jumbo - as long as you make sure your kid knows all there is to know about the possible threats that may be waiting online there's no need to waste your time spying on him. On the other hand the amount of parental control programs available may prove me wrong so let's take a quick look at Qustodio shall we?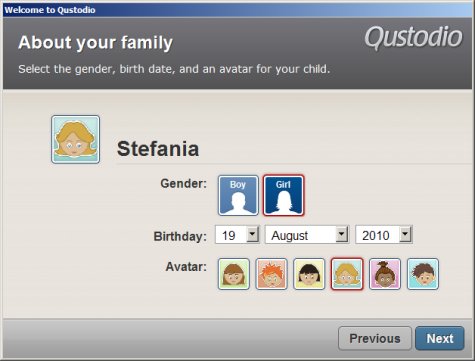 With a setup package that has less than 400 KB in size Qustodio seems like a really light software solution but it's not! While the official mumbo-jumbo sounds pretty interesting - "Qustodio helps you protect your kids online. See how they use the Internet set healthy access limits and protect against dangerous or inappropriate content cyberbullying and online predators." - I think this program is really slow and the fact that it requires you to create an account doesn't make it easier to use either. Sure you may access the available info from any location/device monitor multiple kids/computers but still...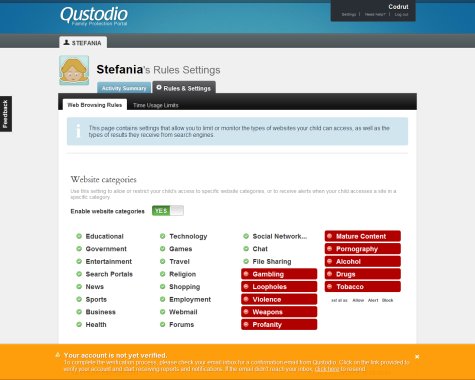 .. what we have here is a free program that looks pretty solid and packed with lost of features. Without any doubt Qustodio is a piece of code worth checking out - social networking and chat behavior monitoring restricting and managing online access tamper-proof... not to mention that it works with Windows XP Vista and even Windows 7 like a charm!
Did you try this piece of code yet? Any thoughts? For me I guess this is all for now - in a few years if Qustodio remains around until then I may be using a very limited amount of its capabilities to help my daughter discover the Internet - blocking unwanted sites is more than enough for me if you ask me. Ta-taa - don't forget to drop your impressions below all right? Bye!