SuperEasy Video Converter Basic is a nice and cheap tool for converting DVDs and video files. SuperEasy Video Converter converts unprotected Video-DVDs XviD DivX Nero Digital mpeg files ts files High Definition Video (HDV) nearly all MPEG4 and h.264 files MPEG1 and MPEG2 files AVCHD 3gp or mp4 Flash Video files (.flv)  and more.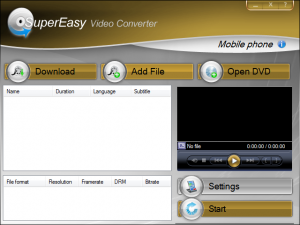 All these formats can be transformed in videos supported by the following devices: alldevices from Apple (iPod Video iPhone iPod Nano and iPod touch) Playstation PSP Wii from Nintendo devices from Microsoft( Xbox 360 and Zune) mobile phones (MP4- or 3GP-compatible) and DVD Player with MPEG2 (DVD or SVCD compatible) MPEG4 as avi (DivX and Xvid compatible) and MPEG4 as mp4 (Nero Digital compatible).
To receive your free activation code go to the giveaway page and register with your personal data: Name and email address. You will receive an email to confirm the email address you provided and after that an email with the serial number.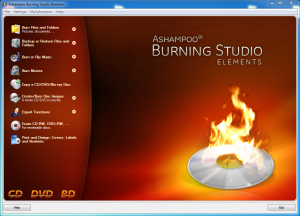 Ashampoo Burning Studio Elements 10 is the best burning software on the market IMHO. I used Nore for a long time but i got tired to download many GB for every new version. I wanted something small and great. This way i found Ashampoo Burning Studio. With this i can burn all types of disks: CDs DVDs or Blu-ray Discs. Using Ashampoo Burning Studio you can backup important data on one or more CDs DVDs or Blu-ray Discs burn Blu-ray Discs with videos in HD and Full HD format from already existing files create and burn disc images rip music titles of different music formats from CD and more.
If you want to try Ashampoo Burning Studio follow the next steps:
- Download Ashampoo Burning Studio Elements 10 from here and install the program.
- After the program is installed a webpage will open. This is the registration page which is in German. Enter your email address and press Senden.
- Check your email address and there you will find the confirmation email. After that you will have to enter your data and you will receive the serial number.