According to quite a few sources - including some of my buddies - Google Chrome is world's fastest and most efficient (when it comes to system resources used) browser. If you ask me I think it's a really good attempt but still not quite there - memory usage can still be improved a lot that's my main concern with it. When looking for Google Chrome downloads there's much more than just Google Chrome itself - with each day more and more people go online to find themes and plugins for it so today I decided to give you a few useful links that will allow you to find all the Google Chrome downloads you may need via this article. Ready or not...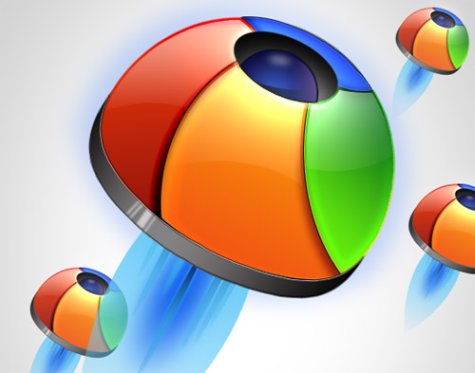 ... here we go:
1. To download Google Chrome for Windows Mac or Linux computers just go here
2. For the official page dedicated to Google Chrome themes just click right here
3. Since it's always something better out there when it comes to themes here you have a few dedicated Google Chrome themes sites: ChromeTheme.net ChromeThemes.org and finally Chrome Themes.co. I know three ain't that much but there's enough to keep you fed with Google Chrome themes for a long time trust me!
4. The official Google Chrome extensions page can be found right here with more than just a few additional sources available all over the Web...
5. ... including (but clearly not limited to) the following: ChromeExtensions.org ChromePlugins.org and at last ChromePlugins.net.
More than the above I don't think there's much else to say about Google Chrome downloads so I will end this here allowing you to mess with the stuff you got. Anyway if you think there's more to this topic please drop a comment below and let us know what kind of Google Chrome downloads do you have in mind - we'll do our best to please you. That's all folks! ;)