Google Reader Replacements, Anyone?
Google Reader may be gone but that doesn't mean it doesn't have any replacement and despite the fact there are quite a few excellent alternatives that come for a price there are also a few great freebies ready to take its place one of them being InnoReader.
I am sure you're asking yourselves what's so special about it but the right question is not this. After all for a lot of people the only questions that need to be answered when choosing a new newsreader are related to the ease of use ability to import the Google Reader archives and if the Google Reader replacement they'll choose feels like their good old service or not.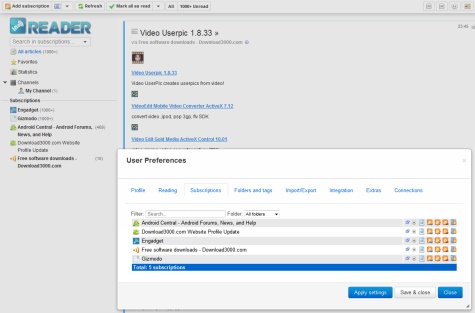 I will keep things short and simple today because that's exactly the way Inoreader is - no eye candy no premium features just a solid online service to help you replace Google Reader without breaking a sweat. It even has the same keyboard shortcuts and creating a new account is just as easy as using your Facebook credentials to login for the first time nothing more - you'll get your user name and password straight to your email address and you'll be ready to go!
Oh just one more thing - do you have any favorite Google Reader replacement we must hear of? Please dropt a comment don't be shy - just be sure to tell us about anything else but Feedly we've had enough of that one already... ;)