Wi  With a free image editor you can edit your pictures and fine-tune them before sharing it with friends and family. Here are the best five free image editors which are easy-to-use and have a variety of features and options.
5. Paint.NET
Paint.NET is one of the simplest free image editors available. It is very easy-to-use has an intuitive interface and is laced with all the basic image editing options. It has considerably less features as compared to its competitors but since it has fewer features it occupies less hard drive space as well making it a viable option for occasional image editors. It supports PNG JPEG BMP and GIF formats among others. Â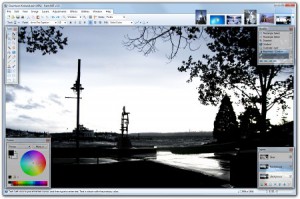 If you are looking for an image editor which has no complex features and just allows you to edit and crop photos Paint.NET is made for you.
Try Paint.NET
4.  IrfanView
IrfanView is a freeware image viewer and image editor. It is not only used to edit common photos but it is also used to open and convert a very wide variety of image formats. Irfan View supports the most number of file formats including BMP GIF JPEG PNG and TIFF MPEG MP3 MIDI and Flash etc.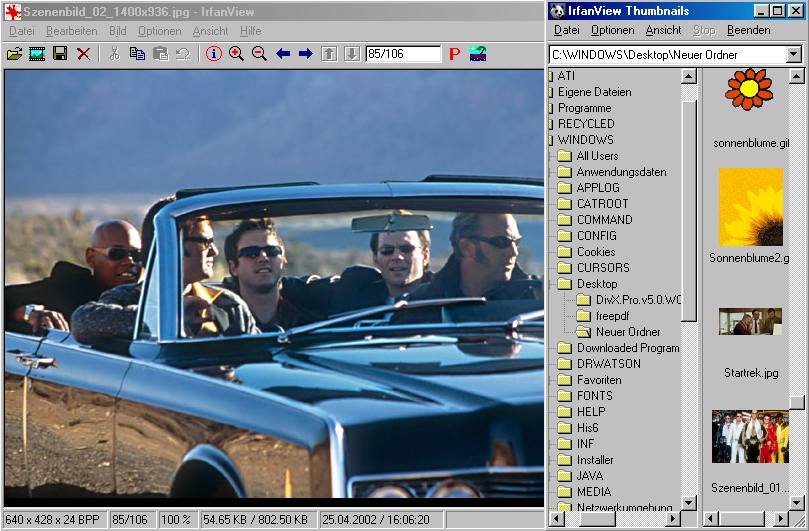 It features on 4th only because it does not provide as many editing options as other free image editors. However it does provide the basic editing tools while is also laced with some unique features itself. You can create Paranormic images do batch conversion/rename and create multipage TIFF's while using IrfanView.
Try IrfanView
3. GIMP
GIMP is a free image editor which is a perfect free alternative for Adobe Photoshop. The only reason why it features on no.3 rather than no.1 is its complex interface. If you are an advanced user and understand the basics of image editing then GIMP would be perfect for you while if you are just looking to make small edits to your photos before uploading them then you can look at other free image editors.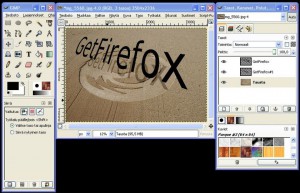 This freeware supports a number of file formats as well like TIFF JPEG GIF PNG and PSD and is available for Windows XP Vista and Windows 7.
Try GIMP
2.  Photoscape
Photoscape is another really enjoyable free image editor and photo management tool. It has a very intuitive and user-friendly interface. Â Editing a photo has never been easier with Photoscape. The home screen is really helpful and easily takes you to the tool you want to use. The only missing feature is the layered photo option which is why Photoscape features at no.2 in this list.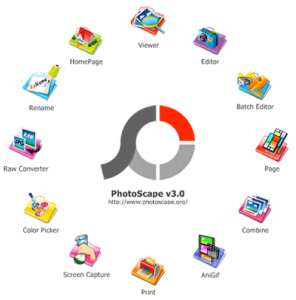 The basic tool is the editor while you can also use the batch editor to do similar editing in all images at once combine photos with 'Page' option take different kind of screen shots with the Screen Capture and make an animation by combining two or more photos with Animated GIF. Photoscape can also be used to convert RAW format files into JPEG.
Try Photoscape
1. Picasa 3
Piscasa 3 is a photo management tool from Google which takes the lead over all other image editors with its user-friendly and cool interface and a whole host of awesome features. Even with a huge variety of features even novices can understand each and every function. Some of the coolest features include the retouch tool which allows editing and removing small blemishes collage red-eye remover and a very impressive movie maker along with other traditional cropping and color adjustment tools.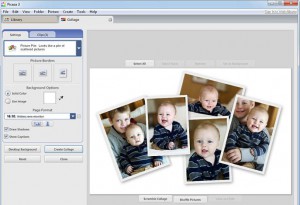 It supports a number of file formats as well including JPEGTIFF TBMP GIF PSD PNG and some RAW formats (image file formats) and AVI MPG MOV WMV and 3gp (video file formats) which allows you to open and edit any kind of photo with Picasa 3.
Try Picasa 3