How to Rip an Audio Track From a Video File
Why are you reading this article? Let me tell you the story from the beginning you were surfing the Internet watching YouTube you liked a video and decided to download it. After downloading it you have started a journey with Mr. Google spending hours of your precious time searching for a way to rip the audio track from the stupid video and finally you reached to PCTips3000.com.
Ripping an audio track from a video file can be very nagging especially if you aren't using the right tool but I can guarantee that it is absolutely easy as a piece of cake. All you need is a software called "Pazera Free Audio Extractor" and as it's obvious from its name it's free. It extracts audio tracks from video files without any loss of sound quality. It also converts the sound track to (MP3 AAC AC3 WMA FLAC or WAV format). Moreover you can use it as a universal audio converter.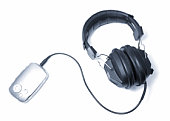 It supports many video formats (MP4 MPG AVI 3GP Mov RM etc)."Pazera Free Audio Extractor" is easy to use for standard users it also has the option to customize the audio encoding for advanced users. What I like in "Pazera" is the simple interface. All you have to do is drag and drop the video file(s) that you want to extract the audio track from and choose the output format from the drop menu and right-click a file and selecting "Convert the checked files" (Or just press Ctrl+E). That's it. Simple and easy.
The Links:
Pazera Free Audio Extractor :   http://download.cnet.com/Pazera-Free-Audio-Extractor/3000-2140_4-10820817.html?part=dl-6288457&subj=dl&tag=button