Image Search Awesomeness With Ginipic
For a few years I avoided applications that did nothing more but search stuff on the Internet and deliver it to my desktop. Even now I can't say I am crazy about desktop search programs but Ginipic seems like a worthy piece of code especially since I am really disappointed by Google's Image Search... and if I can get search results from various sites like Flickr all in one place that's awesome!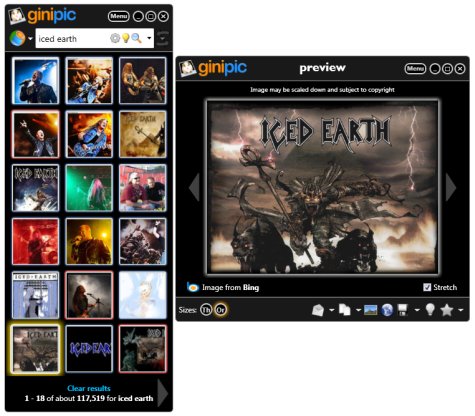 To make a longer story short I will only say that Ginipic can search images on Flickr Google deviantART Photobucket Picasa and a few others but it gets even better than that - you can also add some of your local folders as source! Once you get your results you can easily set them as wallpapers download them print post to your blog or share via a bunch of services like Mixx Facebook Reddit and so on.
While playing with it Ginipic only used about 10MB of memory and results came up pretty fast. Sure its speed may depend more on the speed of your Internet connection that that of your computer but still... this surely looks like a nicely optimized piece of code (Windows only unfortunately and it also requires Microsoft's .NET Framework 3.5 SP1) if you ask me!
That's all folks! I really enjoyed messing with this little piece of code and I can only hope you'll also like Ginipic and find it useful. Speaking for myself I can only say that this one will surely remain in use on my computer for a really long time...