Share Your Images With PicturePush!
When talking about photo sharing websites most people will jump up saying "Picasa" or "Flickr" and I don't think there's something wrong with that. On the other hand there's much more to this than just the giants since there are plenty of smaller ones offering similar services but only a few of them are able to match the storage space or features offered by the big ones. Obviously I decided to tell you a few words about a little one that offers exactly what most people who want to share some of their personal photos need namely PicturePush.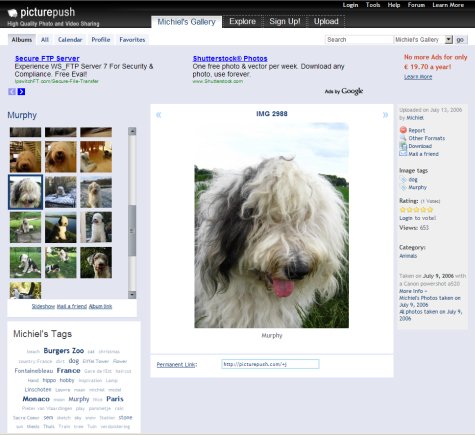 Just like most similar websites PicturePush can be used to upload images even without having an account but this way you won't be able to create personal albums and so on. Anyway it's good to know that you can quickly upload images here in case of emergency (or when the space available for your account has run out). Users who got free accounts get 1GB of space while Pro members will get unlimited space and no ads as well as a bunch of other features such as password-protected galleries or daily backup to Amazon S3 all for € 19.70 a year / $ 23.64 a year. That's not bad at all if you ask me!
Other than the above I should add that best way to decide if this online service is worthy of your attention or not is to upload some files without creating an account to see how fast does that work and then browse some of the existing galleries. Speaking for myself I think that PicturePush is pretty fast and the amount and placement of ads aren't really annoying. So what do you think - am I right or not? ;)
P.S. Did I mention you can also upload videos? Consider I just did it! :P