IObit Security 360 Pro Giveaway
When it comes to food giveaways I usually avoid them and the reason should be obvious - most products who are being offered as free samples in supermarkets are junk. Anyway I have my own source of bio milk products I don't usually eat processed meat and when it comes to sweets... I'd rather make my own cookies instead of buying some additives-filled colored piece of crap (anyway I love Mars and Snickers can't deny that). Fortunately software giveaways don't work like that and today I just found out about a notorious malware and spyware removal utility that will be offered for free until the 11th of November...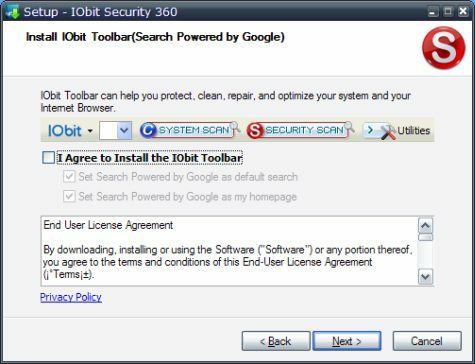 ... and the name of that tool is IObit Security 360 the Pro version. Why the Pro? The answer is pretty simple - the "regular" version was free anyway and you probably used it or at least heard of it - the name used for it is IObit Security 360 Free. Good so what's the catch then?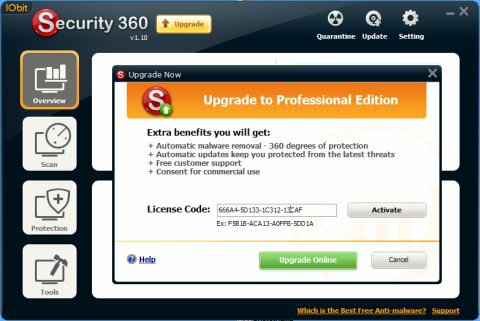 The difference between the free version and the paid one is that IObit Security 360 Pro offers automatic scans and automatic updates while the free one needs to be updated manually and scans also have to be initiated by the user every time. Anyway the good stuff remains the same - hijack and security holes scan real-time malware protection unlock & delete locked files a Privacy Sweeper tool passive defense features and all on top of a high performance engine simply known as "Dual-Core" with heuristic malware detection capabilities.
If the above is not enough I should also add that IObit's official page is full of goodies including various special offers and a contest that could bring you a lot of cash or at least some free licenses...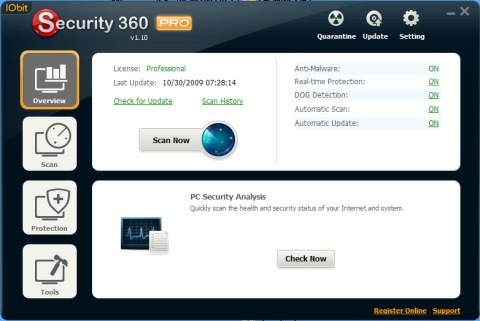 The setup package has only 11 MB in size installing the program updating it and scanning my system worked blazing fast... not to mention that you'll get your registration key by email and going from Free to Pro is also a matter of seconds. These being said I hope you'll also enjoy this software giveaway ($29.95 for $0.0 that's a pretty good deal!) and don't forget to tell you friends too - IObit Security 360 Pro is fully compatible with Windows 7 and you have to act before the 11th of November. Good luck and stay on the safe side! ;)