iSpy: Free Camera Security Software for Windows
iSpy is a free webcam software that helps you to record and detect sound and movement using your microphones and webcams. You can monitor a room or any place and receive alerts when there is a movement in that place with the help of this free webcam software and get security surveillance. If you are trying to secure something with the help of your microphones and webcams iSpy is the software you are looking for.
With the help of this free webcam security tool you can control your microphones and webcams. If you want to monitor the audio live on the run you will be happy to know that it supports sending audio live over the network. You can send the recorded files to YouTube directly with just one click. This free webcam software supports auto FTP upload to any server. You can connect as many webcams and microphones as you want and monitor them.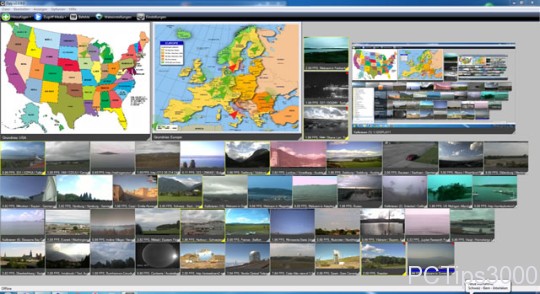 This free webcam software comes with attractive features and good user interface. It can detect any movement and send you pictures and other clips as MMS email and SMS to you instantly. It can also send you notification if it does not detect any movement. It can capture pictures in JPEG and MJPEG format and record videos in AVI file. You can watch and monitor things with your webcam live over the internet and also access to your camera via your smartphone.
Features of iSpy:
Detect any movement or noise using your webcam and microphone
Receive notification via SMS MMS and email with attachments
Monitor your things with webcam over the internet
iSpy is available for download at iSpyConnect's official website. It's only 12.82MB in size and supports Windows OS. Try iSpy Free