Juice - Free Podcast Downloads For All
I don't know about you but I know one thing for sure - to me and my family TV is dead! I know there are still a few channels worth watching but I think they're still not enough especially since the Internet allows me to easily pick the info I need audio or video free in most cases but sometimes for a price. Anyway when it comes to pricing time is the most expensive asset one has so the Internet-based sources of information should win everyone's hearts... at least as long as they know the simple fact that money lost can be recovered while time wasted watching mindless ads never comes back!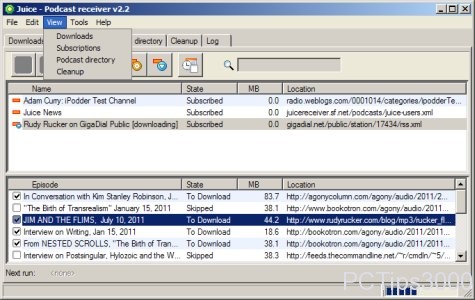 I know the entire paragraph above doesn't say much but from a certain perspective I can say it naturally takes us straight to Juice and its purpose - to help virtually anyone capture and listen to podcasts anytime anywhere. Just think about these - as I write this article Juice 2.2 offers support for Windows Mac OS X and GNU/Linux 15 languages built-in podcast directory automatic cleanup/authentication/centralized feed management and on top of all that we're talking about an application that comes licensed under the terms of the GPL!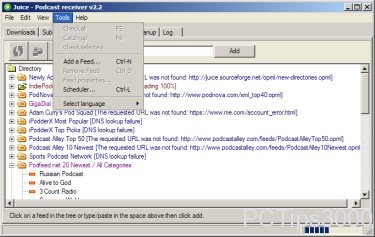 At last I think you should know that I'm not that much into podcasts but thanks to Juice I may start to dig this field every once in a while. After all there's no need to mess with Google or other search engine - all you need to do is fire up Juice locate something that sounds interesting enough to you add it to the download queue then get back after a few minutes to check what you got. That's all folks! ;)