Keep All Your Software Up-to-Date with CNET TechTracker
CNET TechTracker is a free software that can help you to keep all your software up-to-date and ensures your PCs protection. It can scan all the programs installed in your PC to make sure all of them are up-to-date and alerts you whenever there is an update available for a software. It is important to keep track of latest software version as it is related with your PCs safety.
This free software updater comes with the CNET Downloads software catalog which means you are getting the largest catalog of software you can expect to get in the world with it. You can expect to get complete spy-ware free and secure software updates with it. You will receive notification whenever a new notification is available. You can download the update from the central interface. You can customize the software to receive update notifications or scan for software update daily weekly or monthly.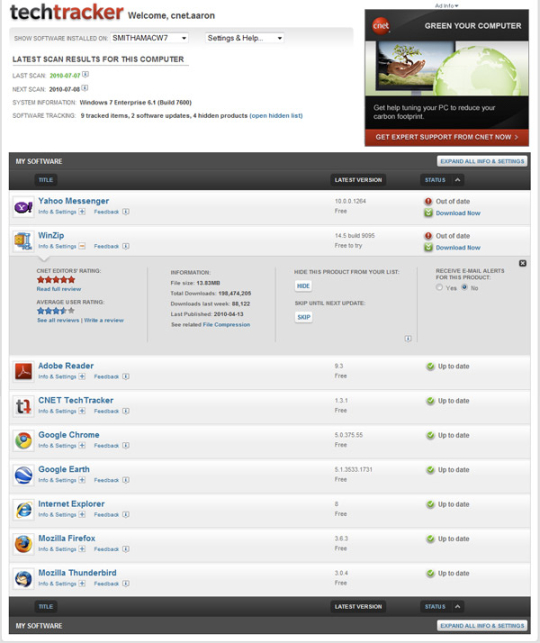 This free software updating program provides you complete information on the current version of your software and the update released for that software. Its interface is user friendly so you won't face any problem while using this software. If you want to skip one update you can easily hide it.
Features of CNET TechTracker:
Keep all your installed software up-to-date
Check for software updates daily weekly or monthly
Get detailed information of your software's version and updates
Receive notification whenever there is an update available
CNET TechTracker is available for download at CNET. It's only 3.93MB in size and supports Windows 7 Vista XP Server 2008 and 2003. Try CNET TechTracker Free