KlickFu: Free Desktop Enhancement Utility
KlickFu is a free desktop enhancement tool that helps you to customize your desktop with your favorite photos or other content. You can also browse your Facebook photos play simple online games and draw doodles in your desktop with this freeware. If you love desktop toys and is looking for a good desktop enhancement tool KlickFu is a good option for you.
KlickFu offers games doodles and other fun stuff for your PC's desktop. You can start playing games instantly on your desktop without opening a different application or game. There is a click and drag game available in this free desktop software for those who wants to distract themselves for a while after work. You can start using this app whenever you want as this software stays right on your desktop. You can start drawing on your desktop with different patterns and shapes.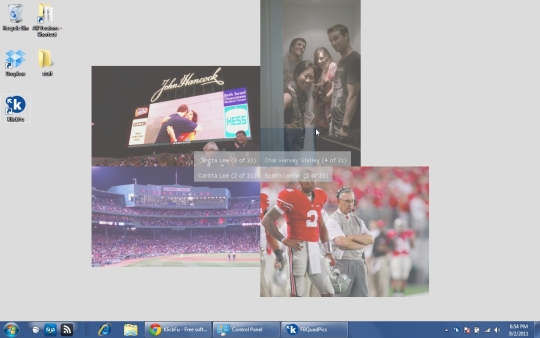 This free desktop enhancement utility is very easy to use. Whenever you feel like taking a break you can start doodling browsing pictures or start playing games right from your desktop. The latest version of KlickFu comes with streamlined uploading support to Facebook. Overall if you are a regular Facebook user or like to play small click and drag game every now and then this free desktop software is for you.
Features of KlickFu:
Play attractive click and drag game
Browse your personal photos or Facebook photos
Draw doodles with flowers and ninjas
KlickFu is available for download at KlickFu's official website. It's only 5.14MB in size and supports Windows XP or higher. Try KlickFu Free