LibreOffice Portable: Free MS Office Alternative
LibreOffice Portable is a free office suite that is compatible with popular office suites like Microsoft Office Lotus Word Perfect and other office applications. This feature-rich free business software is a portable version of the Document Foundation's full featured open source office suite. Let's see if the portable version is similar to the full-featured version.
This free portable office suite is 412MB in size and comes with all the necessary office suite tools like a spreadsheet drawing tool word processor database and a presentation maker. You will find almost all the features you expect to see in a premium office suite in this freeware. You will find portable version's of LibreOffice Writer Base Draw Calc Math and Impress with help file and other data. If you are looking for a good free MS Word alternative LibreOffice Portable is a good option for you.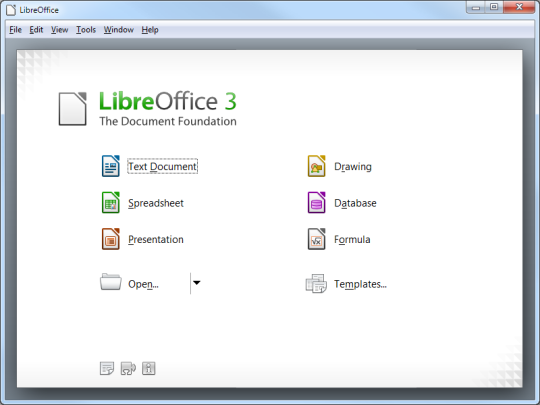 This free office suite comes with an attractive easy-to-use user interface and the installation process is also very easy. You can use it directly from memory cards and USB drives as this is a portable app. If you don't want Multilanguage support you can save about 150MB save when installing. You can also install jPortable (portable Java runtime environment) if you want to enjoy features like document creation wizards or other cool features to this free business office suite.
Features of LibreOffice Portable:
Compatible with popular office suites like Word Perfect Microsoft Office Lotus and others
Comes with all the necessary tools including LibreOffice Base Writer Impress Calc and Math
Simple easy-to-use user interface
LibreOffice Portable is available for download at LibreOffice's official website. It's only 120.04MB in size and supports Windows 98 or higher. Try LibreOffice Portable Free