LogonStudio: Free Desktop Enhancement Software
LogonStudio is a free desktop enhancement tool that helps you to customize your logon screen. There are many people out there who want to change their logon screen but don't know how to do that. If you are also among these people and want to change your logon screen LogonStudio is the best option for you.
This free logon screen changer comes with a built-in editor for creating your own logon screen. You can design your own logon screen in the way you want with the help of this editor. But if you are not interested to create a logon screen by yourself you can think about trying 30 cool screens that are available in WinCustomize's website. You can download the ones you like and let this free program show random logon screens every time you start your PC.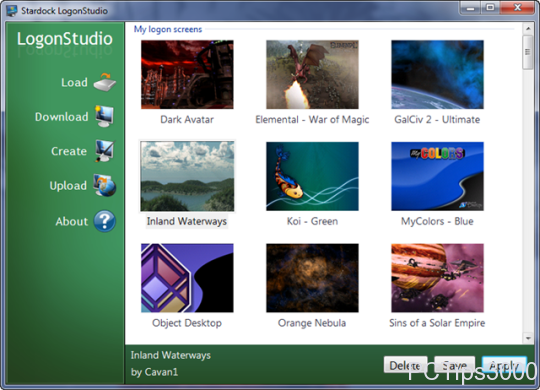 The user interface of this freeware is simple and easy to use. The editor is also easy to use and you can create a new logon screen or modify the old ones with it. Beginners might find the process a bit confusing but once they start using the software things will get easy for them. If you have used programming language editing tools like Visual Basic you will find the interface similar.
Features of LogonStudio:
Change your PC's logon screen easily
Download beautiful logon screens from WinCustomize's website
Create and modify logon screens with built-in editor
LogonStudio is available for download at StarDock's official website. It's only 7.53MB in size and supports Windows 7 Vista and XP. Try LogonStudio Free