O&O Defrag Professional 10, Priced at $0!
I love freebies even when we're talking about outdated software! Who wouldn't like to get Windows XP licenses for free even now for example? Unfortunately I can't imagine Microsoft doing that anytime soon but when it comes to Windows system tools there's more than just one software company giving away precious pieces of code for free. Today the time has come for O&O Software a notorious German software developer.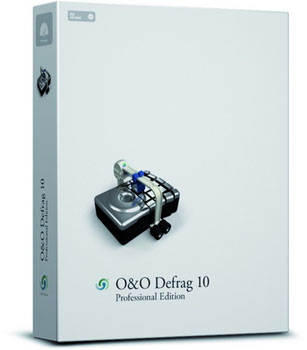 The story is very simple - O&O Defrag Professional is without too many doubts the best commercial disk defragmenter I have ever used and there are quite a few names on my list and even if you're not going to get the last version for free we're still talking about a great deal - after all O&O Defrag Professional 10 wasn't released a decade ago... and you can bet this software can get the job done better than most of its competitors despite its age (this version was released in mid-May 2007).
Just as a side note you should be aware that O&O Defrag won quite a few awards until now and since it was certified by Microsoft for all its current NTFS-based operating systems including Windows 7 it may be possible to use the version given away for free on Windows 7 systems without problems. After all Windows 7 is only Vista done right and when it comes to file system maintenance there's nothing really different. Please correct me if I'm wrong all right?
These being said here's how you can get a $50 piece of code for free - go to this page enter the required data and that's it. To make things even more interesting you may order the last version of the software for a 70% price cut - only $14.95 (not sure if that's available right away but some people got this chance - just watch your email once you sign up for the O&O Software newsletter!). That's all folks! ;)