Organize Your E-book Collection with Calibre
Calibre is a free e-book software that helps you to organize your e-book collection easily. If you have a large collection of e-book and you want to organize or manage them easily Calibre is the best option for you.
This freeware works like an e-book library and supports almost all the major e-book formats. If you have e-book reader you will be able to sync the e-books easily using this freeware. This free e-book manager also comes with an integrated e-book viewer which helps you to read e-books without using an e-book reading software. If your e-book reader does not support any specific e-book format you can convert an e-book to other major e-book format which is another attractive feature of this free e-book organizer. You can also collect attractive news from the internet and turn those news into e-book form to read them in your e-book reader.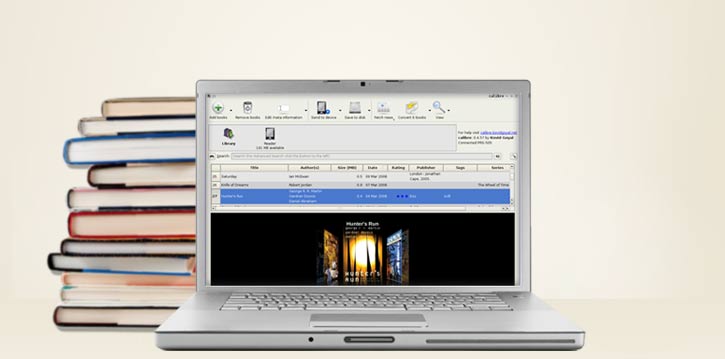 This free e-book organizer comes with an attractive intuitive user interface and is really easy-to-use. Moreover you will be able to access to your book collection by using just a browser over the internet if you want. It's professionally designed layout is really easy to understand. You will be able to open different e-book format and read them. The whole process is so easy to understand that you don't have to look for a help file.
Features of Calibre:
Organize your e-book collection easily
Sync books to your e-book reader
Gather news from web and turn them into e-book form
Format conversion
Calibre is available for download at Calibre's official website. It's only 42.32MB in size and supports Windows 7 Vista and XP. Try Calibre Free