OtsTurntables Free: Free Digital DJ Software
OtsTurntables Free is a free digital DJ software that helps you to tweak and mix MP3s easily. This freeware comes with realistic mixer and turntables that helps you to create world-class mixes. If you are a laptop DJ or want to start creating mixes OtsTurntables Free is one of the best options available for you.
This freeware comes with professional turntables and adjustable pitch and tempo. So if you are a newbie you can try the professional turntables and try to become a DJ. But if you are a pro you can create world-class mixes by adjusting pitch and tempo playing backwards and mixing WAVs and MP3s. There is a function called auto-DJ function which helps you to mix professional like MP3 mixes at home without much effort.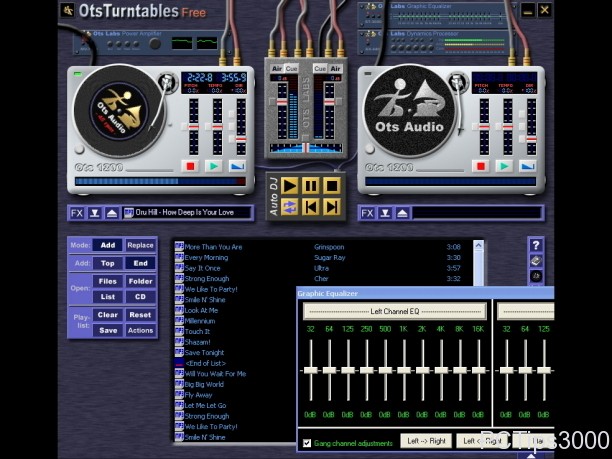 The user interface of this free digital DJ software is intuitive and comes with two turntables and a single mixer like I mentioned earlier. There is also dynamics processor power amplifier and graphic equalizer for mixing MP3s. there are some limits in the free version and you will notice the limits when using the dynamics processor. However you are going to love the features this free virtual MP3 turntable mixer has to offer.
Features of OtsTurntables Free:
Mix MP3s adjust tempo play backwards
Supports various audio formats including WAV CDs MP3s and Ots files
Mix MP3s like professional or let this freeware mix automatically
OtsTurntables Free is available for download at OtsTurntable's official website. It's only 4.41MB in size and supports Windows 7 Vista XP and 2000. Try OtsTurntables Free