PDF To Word Online Conversion
Converting PDF to Word may not be that hard to do but I know a lot of people who didn't have a clue on how to do that and - obviously - it happened what I use to hate these days... they asked for my help! Don't get me wrong I enjoy helping people but when I get to face same problems over and over again especially since we're not talking about things requiring any special knowledge I get a bit pissed - after all I'm not a customer support guy...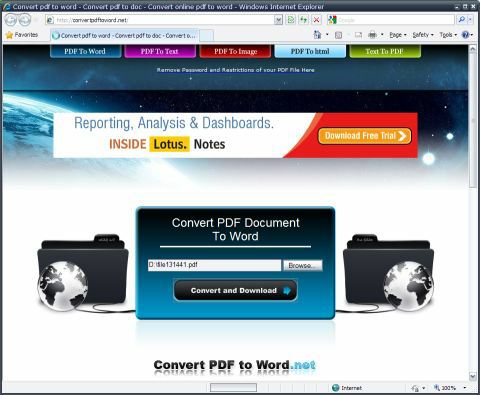 ... so today's article will be a great answer to those looking to find a PDF to Word conversion software especially since we're talking about online tools and - more than just PDF to Word they'll also be able to perform additional conversions as I'm going to show you right away.
First on the list is ConvertPDFToWord a site with a really cool design that allows you to convert PDF to Word text image HTML and even to turn back text into a PDF file. Everything is done without asking you any kind of personal info in two easy steps - you choose the PDF file to process click on Convert and Download and then click the Download button to get your Word file. Pretty easy don't you think? :)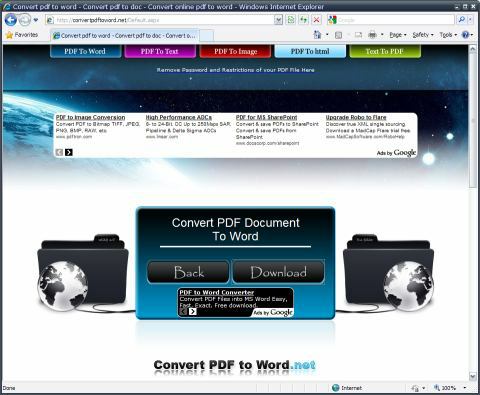 Second and last one PDF to Word online conversion tool today is Zamzar and while this one needs your email address to send you the converted files and it's still in Beta stage it can also convert a wider range of formats basically most common video audio and document files output options including DOC BMP GIF PNG TXT and a few others. Working with it is also extremely easy - just take a look at the image below and you'll surely get the idea!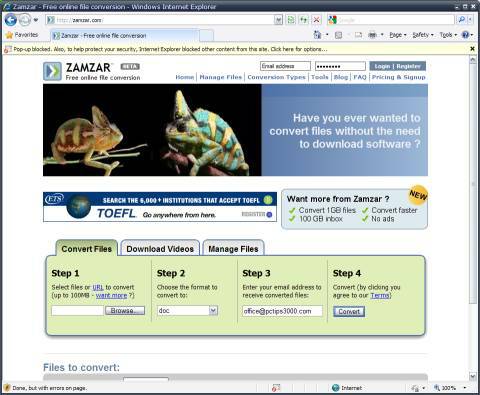 Obviously both tools for PDF to Word conversion I told you about today are free and I tried them in Opera Firefox and Internet Explorer without facing any special problems. Sure converting encrypted PDF files or PDF files containing images compressed using JPEG2000 could be a bit of a gamble but you'll have to see if you are lucky or not - after all no pain no gain right? These being said all I can add is a big "Good luck!" to you all those in need of a quick PDF to Word conversion... or more! ;)