Play ShockWave Flash Animations with Flash Movie Player
Flash Movie Player is a free standalone player that can play SWF flash animation files. This freeware comes with Macromedia Flash Player plug-in for playing SWF files. If you are looking for a good free flash player for playing Macromedia's Flash format Flash Movie Player is the best option for you.
You can play Macromedia flash files with Macromedia's own Flash player. But if you want to extend the features of this flash player you can try this free Flash movie player. This freeware supports both EXE and SWF flash file format so you won't face any problem when playing your flash files. If you have a big collection of flash files you can play them now with your Flash Movie Player. You will be able to fast forward or rewind the flash movie which is another attractive feature of this freeware.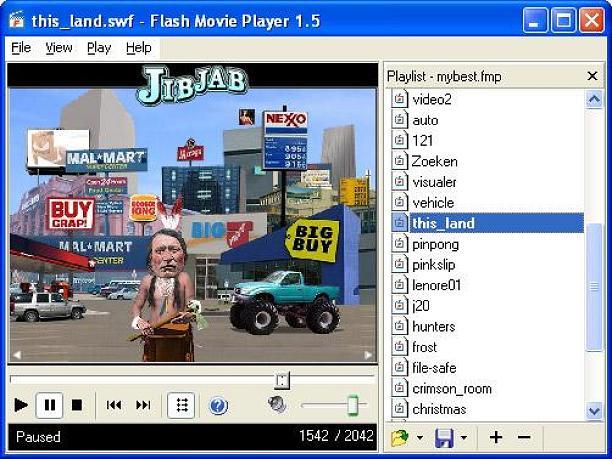 This free standalone player comes with attractive easy-to-use user interface. You will be able to resize the screen size of the flash based movie in the way you want or watch it in full screen mode. If you have seen any flash based movie in your browser you can extract them from Mozilla and Internet Explorer caches. You can also create a playlist with the flash based movies to watch them easily.
Features of Flash Movie Player:
Play Flash movies in SWF and EXE format
Extract flash movies from Mozilla and Internet Explorer caches
Extract movies from .exe files and save them in SWF format
Flash Movie Player is available download at Eolsoft's official website. It's only 518KB in size and supports all versions of Windows. Try Flash Movie Player Free