Prophet: Outlook Based CRM Software
Prophet is a free Outlook based CRM software that helps you to create easy and flexible sales reports. You will get an accurate sales report fast. If you are a frequent Microsoft Outlook user and ready to spend some money to get improved CRM system than Prophet is the best option for you. Many good companies are looking for a good CRM solution for their sales team and this Microsoft Outlook based CRM software is the answer for them.
This customizable Outlook add-on can help you to add management capabilities and sales quote. There is already a business contact manager in Outlook but this paid CRM software can help you to get the most out of your Outlook. It makes data tracking easier. You will be able to add sales-quota management reports and sales quotation reports with it. It can increase your sales teams productivity and work flow.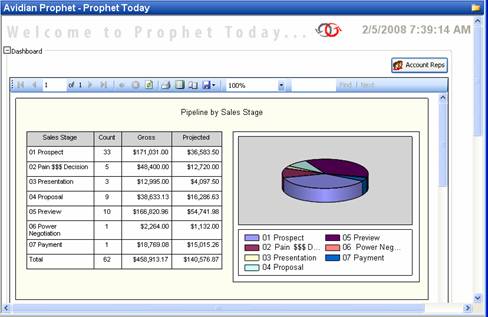 This CRM software is available in three different editions Premium Advanced and Personal. You will be able to manage emails personalize group e-mail and manage sales opportunities with the Personal edition. You will be able to customize the sales reports and add a sales assistant for handling e-mail and appointments. The only negative side of this useful CRM software is that the installation process takes a lot of time. There is a trial version available for people who want to try the software first.
Features of Prophet:
A great tool for sales teams
Customize sales reports
Graph and filter sales reports easily
Sales reporting on activity management and pipeline
You can know more about Prophet at Avidian's official website. Try Prophet Free