PS3 Media Server: Everything You Need to Stream Media to Your PS3
PS3 Media Server is a free media server for PS3 which gives excellent support in playing different types of media files from your PC to your PS3. It is a DLNA compliant UPNP media server which is claimed to be able to play any format of media file out there. You will not need much configuration to set it up and start playing media files.
This free PS3 media server can transcode various file formats like MKV FLV AVI etc. in real time and even then you will have full seeking support available while transcoding. You will also be able to play DVD ISO images or VIDEO_TS folders from your DVD directly to your PS3. The same thing goes for the audio playback too which includes a powerful transcoder also. Like all the advanced media servers you will also be able to view the thumbnails of your videos before you choose to play. You can even choose the language of your audio or subtitle from your PS3 using a virtual folder system. You can also view contents from internet like Internet TV or Web radio from your PS3 using this free PS3 optimized media server. Besides providing fully featured service for PS3 it also gives basic support for Xbox360 in case you want to stream your content there too.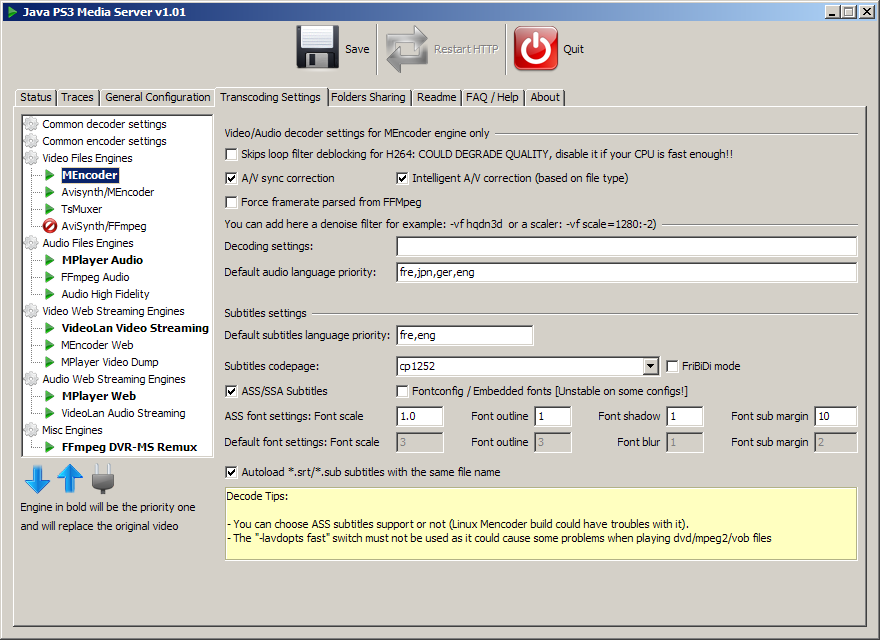 Setting up PS3 Media Server is very simple. All you have to do is just to add the media files in the library and enable the server. You will be able to browse all the contents shared from the server on your PS3. You will also need Java Runtime Environment installed to run PS3 Media Server.
Features of PS3 Media Server
Supports all conventional formats
Easy to setup
Optimized media server for PS3
You can download PS3 Media Server from PS3 Media Server's official website. It is 29.32MB in size and supports Windows 98 and above. Try PS3 Media Server Free