Rapidshare Alternative Of the Week - WeTransfer
With each new alternative I bump into RapidShare seems more and more a thing of the past. I know that some of my friends would strongly disagree to that but I can't say I really care about it - it's my opinion and I won't change it anytime soon. After all Web-based services like WeTransfer really make RapidShare seem like a joke - at least when considering the need to quickly upload some files and share them with a few friends...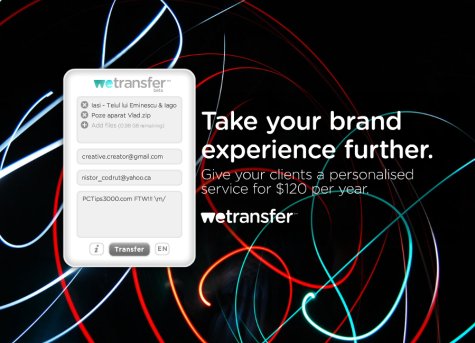 ... so let's take a closer look at WeTransfer and quickly check those numbers and additional details: a file (or more) having a total size of up to 2 GB can be sent to up to 25 friends without having to bother creating an account and your files will be available for 2 weeks after which they'll be automatically deleted. File transfers are secure the site looks great and the ads have been integrated into the wallpapers that appear in the background. More than just that I found most of them to be pretty interesting not as it usually happens with similar services when I see ads about a lot of things I just don't care about... ;)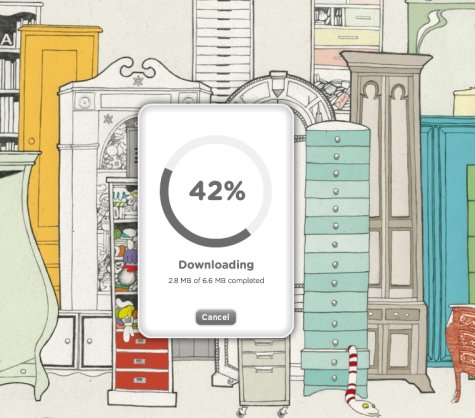 At last you should also keep in mind that WeTransfer offers channels. These channels allow you to get your own URL (yourname.wetransfer.com) upload 3 wallpapers to link to any website you like no advertisements files stored for 4 weeks instead of 2... and this is only a small part of it all but I also have to leave some for you right?
Oh yeah one more thing - about my own experience with WeTransfer - nothing but the best! In case you're suspecting something let me make one thing clear - this is not a paid article it's just an article about a RapidShare alternative that I discovered used for a while loved a lot and bookmarked for later use nothing more! If you still have your doubts no problem - take WeTransfer for a spin and make them disappear. That's all folks! ;)