Record, Play Repetitive Tasks With WinParrot
WinParrot is a free automation software that can record all your activities and replay them instantly without any programming. This freeware can record your tasks and perform repetitive tasks easily. If you are looking for a free automation software for performing repetitive tasks WinParrot is the best option for you.
There are many times in our life when we wish to automate a repetitive task in PC. If you also wish the same and is looking for a good free automation software for PC WinParrot is what you are looking for. You can create or record a task and then play macros automating virtually any process or task in your PC. If your work involves code and text files then you are going to love this freeware and the features of this freeware.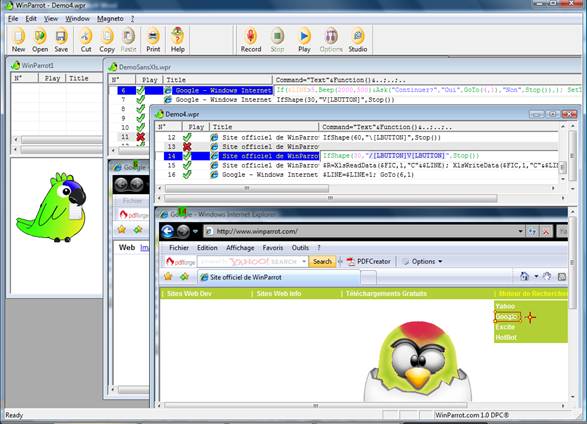 Using this freeware is very easy but the beginners might find it a little bit difficult at first. You will see a blank document with a parrot mascot after opening this free automation software. The instruction for using this freeware is very simple you just have to click the record button for recording your activities and then press the end button. When you want to play back your macro just click on Play. It's really as simple as it sounds. All your processes will be displayed in a real-time log file.
Features of WinParrot:
Record and play your PC activities
Load data into applications including Internet Explorer and SAP
Schedule tasks
WinParrot is available for download at WinParrot's official website. It's only 660.49KB in size and supports Windows XP or higher. Try WinParrot Free