Remove Empty Folders from Your PC with FMS Empty Folder Remover
FMS Empty Folder Remover is a free file management utility that helps you to remove all the empty folders from your PC. If you install and uninstall programs every now and then FMS Empty Folder Remover is the best option for you.
When we install and remove programs from our PC those programs leaves a lot of empty folders for us to clean. But not all of us have the time to find these empty folders and clean them. And if you are also among these people you can try this free empty folder remover. This freeware will scan your PC for empty folders and delete them from your PC to clean up your hard disk. You just have to let this freeware scan your PC and this freeware will show you if there is any unwanted empty folder in your hard disk.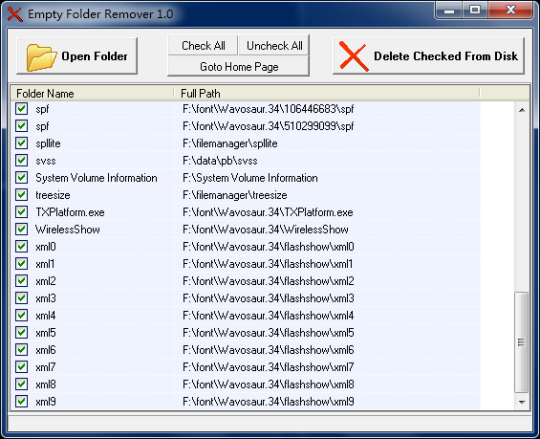 The user interface of this free system utility is nothing intuitive but is easy to use. You will see an explorer like window once you click the Open Folder button and you can start the scanning process from there. This free file manager will take some time to find out all the empty folders. And a negative side of this free empty folder remover is it will come up with empty folders several times and fails to remove all the empty folders with the original scan.
Features of FMS Empty Folder Remover:
Remove empty folders from your PC
Scan your PC for empty folders
Easy-to-use user interface
FMS Empty Folder Remover is available for download at File Manager Software's official website. It's only 721KB in size and supports Windows Vista XP NT Server 2008 2003 2000 and Me. Try FMS Empty Folder Remover Free