Rename Master: Free File Renaming Utility
Rename Master is a free file renaming utility that helps you to rename a batch of files easily. If you have a batch of files waiting to be renamed you can make your work easier using Rename Master. Let's see if this freeware is worth trying or not.
If you own a digital camera you might know that renaming the images downloaded from the camera can be difficult. If you try to rename a large number of files manually it can take hours or even days. So if you want to make your work easier a free batch renamer like Rename Master can make your work easier. This freeware supports batch renaming so you can rename multiple files at the same time easily. You can add remove or replace a select part of a file's name using this freeware easily and can also open the renamed file right after renaming it.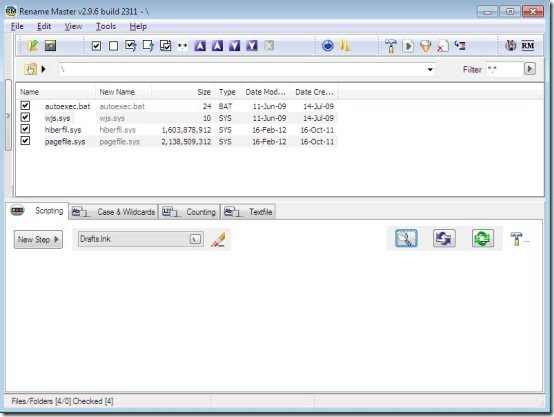 This free file renamer is very easy to use and comes with a very simple user interface. Another attractive feature of this freeware is it supports tags included in MP3 JPEG and other similar formats. You can change font size when renaming and can also check the time date of the file you are renaming. This free batch file renamer also supports auto preview.
Features of Rename Master:
Add remove and replace file names easily
Supports batch renaming
Supports tag included with JPEG MP3 and other similar files
Check date and time when renaming files
Rename Master can be downloaded JoeJoe Soft's official website. It's very small in size and supports Windows XP or higher. Try Rename Master Free