Secure PCs with Kaspersky Internet Security 2011 Antivirus
Kaspersky Internet Security 2011 is among one of the most liked and successful antivirus applications that provides complete security to a PC in both production and home environments. Since the antivirus program contains almost every feature to protect the computer system it is also used in the sectors where security is one of the major concerns. Of course the application is shareware however 30 days trial version of the antivirus program can still be downloaded from the official website. The program has built in firewall parental control system safe surf etc. to protect computer and/or the entire network infrastructure efficiently.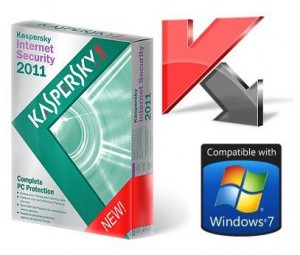 Pros
The antivirus provides real-time protection by scanning every event that takes place while users operate their computer systems.
With the help of parental control system users can restrict or allow the websites and other applications on the machine.
The application also offers Safe Run mode which allows users to isolate the execution of any application or website if it is found suspicious.
The latest release of the application also introduces a new Desktop Gadget which enables users to quickly access most commonly used features of the application right from their desktops.
Cons
No cons are yet experienced or reported while using Kaspersky Internet Security 2011 antivirus program.
Download Link: http://tre.emv3.com/HS?a=ENX7ClujFqvv8SA9MOBOouvnGHxKQQpItvcStGb5lw8W0bBhOG5mpqVsje_HheH7HFPv