In case you already forgot about it let me remind you that among other things last week we also talked about a Google Chrome extension called Speed Dial (click here to read that article). In the meantime thanks to our reader Adam I found out about another similar addon for Chrome so I decided to take that one for a spin especially since its name sounds absolutely natural - Speeddial 2 - yupp there's no space between "speed" and "dial" and to make the whole story sound even more interesting I bet there's no space because of the speed you'll get from it! ;)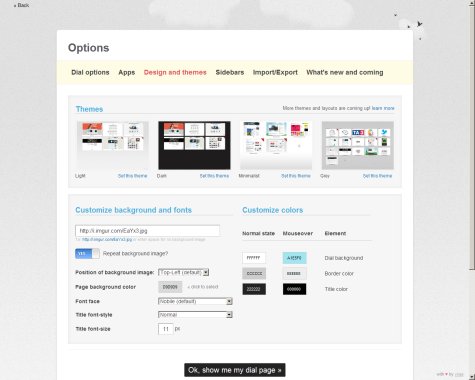 Speaking about the numbers that come with Speeddial 2 you should keep in mind the following: its latest version is 1.5.2 released on the 21st of... today to be more accurate having a rating of 4.6 stars after 116 user reviews and only 3049 downloads. Well having a very small user base only means one thing - the future looks really bright for this Chrome extension because Speeddial 2 looks and feels right. In fact I think it beats last week's Speed Dial in most scenarios you can imagine even when it comes to the amount of sites you could add to it - I changed the columns number to 50 it worked so you probably can have a few hundred pages in your Speeddial 2 New tab page... but I strongly suggest to keep this within sane limits - it will also look better if you have 10-20-50 sites there instead of 300 trust me!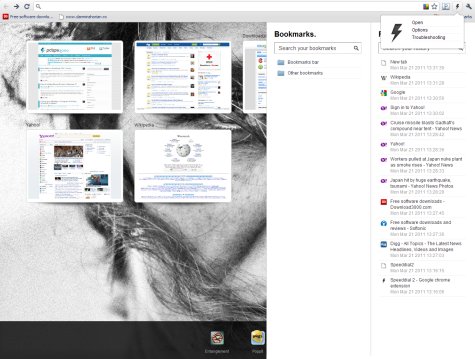 Apart from being a really fast and good looking New tab page replacement Speeddial 2 also offers you quick access to your favorite pages Web apps history or statistics an impressive set of options support for Delicious bookmarks... and all these are just the tip of the Speeddial 2 iceberg. To get deeper just take it for a spin and let the beast unleash its power. Good luck with this one and big thanks once again to Adam for the suggestion! ;)
P.S. You can't have even the slightest idea how cool can be this Google Chrome extension until you use it so don't let yourself be fooled by the screenshots above or even the stuff you will find on the official Speeddial 2 page!!!