Surf Internet Securely with Internet Explorer 9
Internet Explorer 9 is the latest release by Microsoft which is fully compatible and precisely developed for Windows Vista architecture. The program has all the features which are included in legacy versions of the Internet explorers however every feature is remarkably improved to provide efficient performance. The program is free of cost and can be downloaded easily. Also since the application is developed keeping Windows Vista architecture in mind it gets tightly integrated with the operating system as well. Many additional features are also included with the latest version of Internet Explorer to help IT professionals deploy the software easily and quickly throughout the enterprise networks.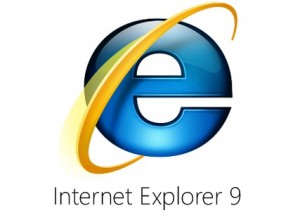 Pros
Deployment of Internet Explorer 9 can be automated using any of the deployment tools available.
The software is available for both 32-bit and 64-bit operating systems.
Migration of settings from earlier versions of Internet Explorer (7 and 8) can be done after the installation of Internet Explorer 9.
The program can also be installed on Windows server 2008 Service Pack 2.
Cons
Although the application is precisely developed keeping in mind Windows Vista architecture while installing Internet Explorer 9 on Windows Vista Service Pack 2 of the operating system is required to be installed as a prerequisite.
Download Link (32-bit): http://download.microsoft.com/download/8/6/D/86DB5DC9-5706-4A5B-BD46-FFBA6FA67D44/IE9-Windows7-x86-enu.exe
Download Link (64-bit): http://download.microsoft.com/download/8/6/D/86DB5DC9-5706-4A5B-BD46-FFBA6FA67D44/IE9-Windows7-x64-enu.exe