System Tray Cleaner: Free Web-based System Tray Utility
System Tray Cleaner is a free web-based cleaner that helps you to remove unwanted icons from the system tray easily. This freeware can identify the programs active in your system tray and show you all the description about them. If you want to clean unwanted icons from your system tray System Tray Cleaner is the best option for you.
There are many people out there who want to clean unwanted icon from his system tray but don't know what to do. If you are also among these people and want to clean or uninstall icons from your system tray this free online system tray utility is perfect for you. This freeware can be installed as a software in your PC but it will show you the results via server in your browser where all your data will be stored.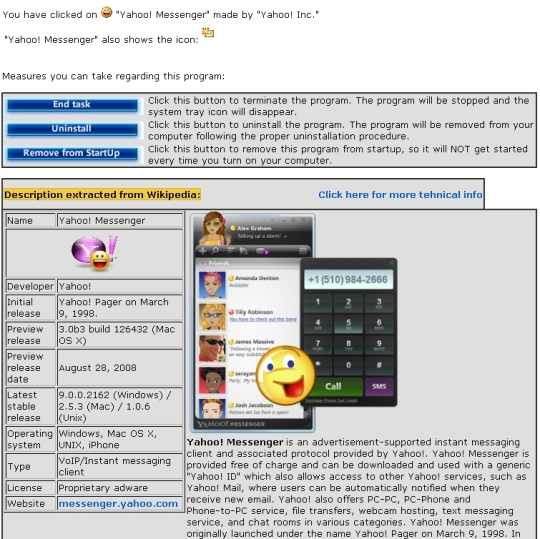 This freeware is easy to use and comes with a simple easy-to-use user interface. Once you install this free system tray cleaner you will get information on all the icons displayed in system tray option for removing or uninstalling the program and its icon. System Tray Cleaner tries a different approach for handling the system tray clutter problem. This free web-based system tray tool can quickly extract information about each icon and help you to remove them.
Features of System Tray Cleaner:
Quickly and easy remove unwanted icons from system tray
Get detailed information about all the icons in your system tray
Easy-to-use user friendly interface
System Tray Cleaner is available for download at Innovative Sol's official website. It's only 1.25MB in size and supports Windows 7 Vista and XP. Try System Tray Cleaner Free