Team Fortress 2 - Now Free To Play!
Not so long ago Team Fortress 2 was my favorite "play a few minutes have fun get back to work" game. If I remember well the reason that pushed my away from this awesome game was the total loss of my data when my hard drive crashed so after putting back my system I simply didn't manage to reinstall a lot of stuff including Team Fortress 2. Anyway in the meantime I also started to play World of Tanks my work schedule got pretty busy so... today it was great to find out that Team Fortress 2 became free to play and even better left Counter-Strike in the dust in terms of popularity. Such things must not be treated lightly trust me - that's why today we're talking about this event here so let's get to it shall we?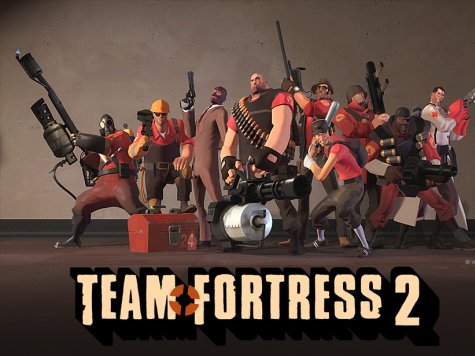 In case you're a stranger to Team Fortress 2 you should know that this free-to-play team-based first-person shooter multiplayer video game provides a lot of fun doesn't require a supercomputer to run its graphical style is not something you see every day gameplay is well balanced and most important part of all in my opinion the characters have different personalities providing a unique feeling. Just check this short movie for example - feelin' ready to give Team Fortress 2 a try already? ;)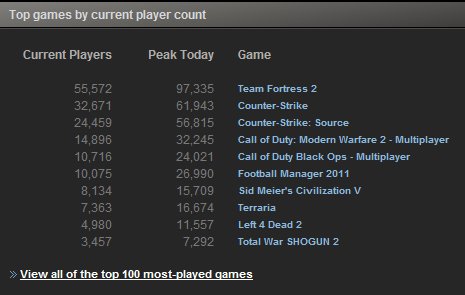 Initially released in early October 2007 Team Fortress 2 got its latest update on the 5th of May of this year and is currently available for all platforms you can think of - Microsoft Windows Xbox 360 PlayStation 3 even Mac OS X! Now that it became free to play it even managed to beat Counter-Strike as you can see in the screenshot above. Do I have to say more? Go ahead click here grab your free to play Team Fortress 2 game and enjoy it!