Time To Merge MP3 Files, People!
Sometimes it would be better to take the easy way out and I must confess I am one of those who embrace the KISS approach for most of the time. What does that mean? I like to keep it short & simple that's all! For example why merge MP3 files using some advanced audio editor when simple programs like Merge MP3 can get the job done without breaking a sweat??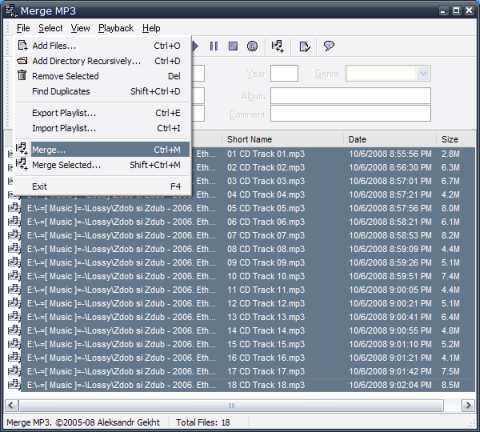 I don't want to think about the obscure reasons that would push someone as far as merging MP3 files but I have one right here without even thinking! For example what about only being able to record short audio clips and using your phone to record for a rather long time? In the end you'll have to merge the resulting files of course!
Merge MP3 is a pretty straightforward Windows application as I was saying earlier and this can be noticed as soon as you try to download the setup package. How's that? Well there's no setup package! All you need to do is grab the archive containing the EXE file together with the encoder used to encode your files into the M4B audiobook format unpack them to some folder on your drive and then fire up the executable file. Pretty easy don't you think?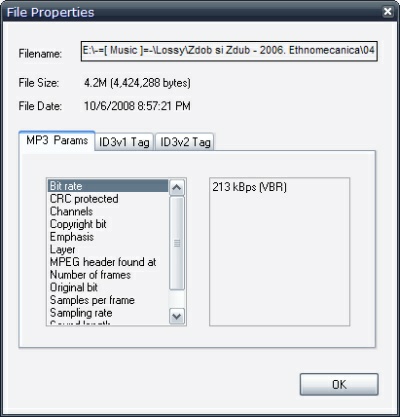 To quickly see what this program is capable of I merged the MP3 files resulted from grabbing one of my audio CDs. I must confess I was impressed since everything worked really fast and I am sure that adding some files and then pressing Ctrl+M isn't something requiring any kind of special computer expertise...
Merge MP3 can be also used to find duplicates and I must confess its speed impressed me. Maybe it's my fault because I didn't use such programs too often lately and back in the glory days of the MP3 format my computer was much slower... but I think that if you want to merge MP3 files for free Merge MP3 is one of the best solutions out there. The only thing remaining is the need to obey your local copyright laws but that's not something up to the piece of code you're using to handle audio CDs or MP3 files unfortunately. ;)