Top 5 Free Anti-Virus 2011
Computer viruses ad wares spy wares Trojan horses and computer worms – all can be a serious threat to your system and your privacy. Imagine that someone else controls of your system from outside and you don't even know about it. Everyone needs an anti-virus to defend the system against these dangers. With anti-virus however we do not get 100% guaranteed secure but the protection is very difficult to breach. Some free version top class anti-virus programs are discussed here in this post.
5. Ad-Aware Free Internet Security
This free anti-virus is released by Lavasoft. Ad-Aware Internet Security gives quick protection against online threats. The features of this software are real-time anti-malware protection anti-spyware advanced Genocode detection technology rootkit protection etc. It integrates with Internet Explorer Firefox Opera and Google Chrome to provide maximum level internet security. The paid versions of Ad-Aware Internet Security are available at $29.95 per annum.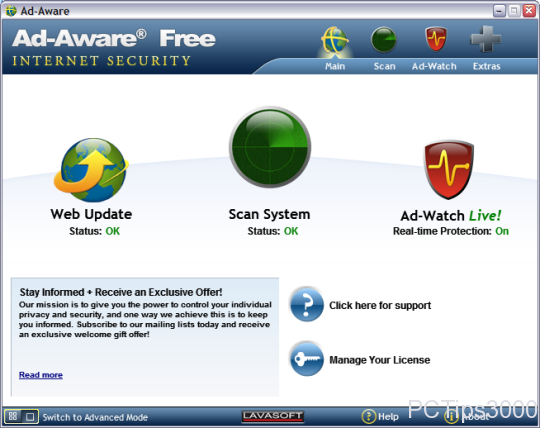 Get Ad-Aware free.
4. Microsoft Security Essentials
This software was introduced as a major update from Microsoft for its users. It is the most light weight anti-virus available on the web. The user interface is very friendly. Microsoft Security Essentials offers protection against viruses spywares and rootkits using definition file and real time defense systems. Microsoft Security Essentials is integrated with Internet Explorer and Windows Firewall to provide maximum online security. It scans the files at the time of downloading. With advanced functions like CPU usage limiter CPU allocation limit can be pre-set to avoid performance issues.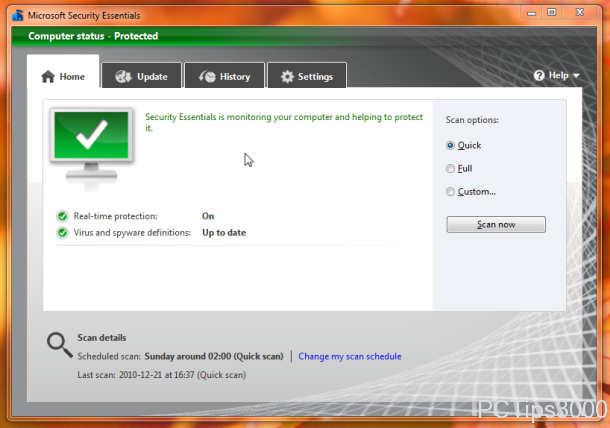 Get Microsoft Security Essentials free.
3. AVG Anti-Virus Free Edition
From past many years AVG Free Edition Anti-virus is on the top list of most downloaded software on major websites (cnet download.com softpedia etc.) With every new version release of this software number of downloads get extra-ordinary increased. The latest version AVG Anti-Virus 2011 is specially moderated for Windows 7 users. In the latest version scan time is improved along with keeping its performance maintained. The grooming features of this software are Smart Scan AVG Link Scanner Threat Labs AVG Toolbar etc.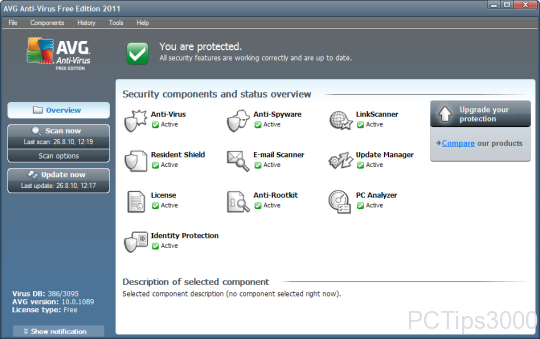 Get AVG Anti-Virus free.
2. Avira AntiVir Personal
Avira is yet a short term player in the market but has become a world-leading Security Company. This free anti-virus gives a good protection against any kind of viruses Trojan Horse spyware adware and rootkits. Viruses are removed easily from computer by QuickRemoval feature. Avira is available in both 32 bit and 64 bit versions. The premium version of Avira Anti-Virus is priced at $22.03.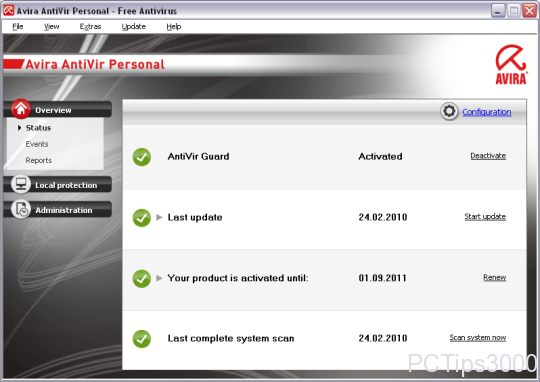 Get Avira AntiVir Personal free.
1. Avast Free Anti-Virus
Avast Anti-Virus gets improved with every new release. The latest free version Avast 6.0 has all the features that are found in another premium anti-virus. The newly introduced features are Auto Sandbox Web Rep and Site blocking. The Auto Sandbox isolates a threat level application from the other system and runs it in a protected and restricted environment. Web Rep is a rating system which gives the rating to websites. It is based on the rating given by all combined users of Avast on that website. The free version can be updated to pro anytime at a subscription cost of $39.99.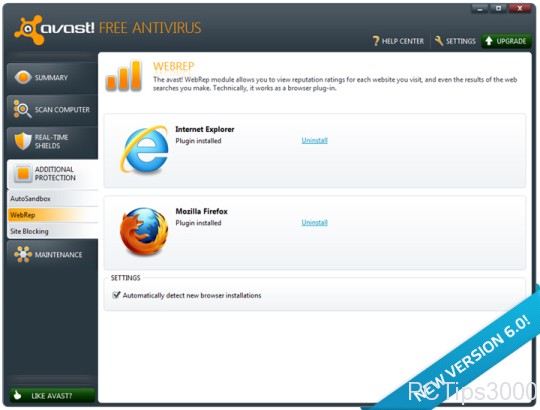 Get Avast Anti-Virus free.