Top 5 Free CD/DVD Burning Software
CD/DVD burning software is very important as it allows you to create back-up for the data present in your PC. You can free up hard-disk space by burning images movies songs and other data files on your DVD with the DVD burner. Though Nero remains the best when it comes to CD/DVD burning software it is not available for free. The list simply covers the free alternate CD/DVD burning software to Nero.
5. DeepBurner
DeepBurner is simple yet effective CD/DVD burning software. It is very easy-to-use but has been programmed while keeping the requirements of both novices and professionals in mind. Apart from the basic audio data bootable multisession and video disc creation and burning ISO images it has an overburn feature as well. It is fast and does not take a lot of space too.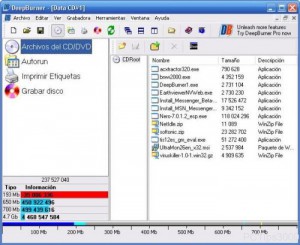 It is compatible with all of the flavors of Windows. The free version lacks some of the advanced features available in the commercial version.
Try DeepBurner
4. CD Burner XP
CD Burner XP finds itself at no.4 in the list. It is easy-to-use and has a very intuitive interface. It is perfect for novices as its four-panned interface is self-explanatory. You can easily create ISO images video discs (DVD and Blu-ray) and audio CDs burn ISO files to discs copy audio and data discs and delete content from rewritable discs. You can also convert BIN and NRG to ISO with CD Burner XP.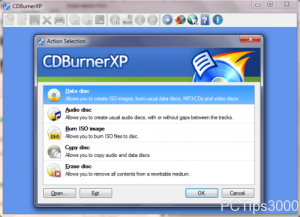 CD Burner XP may have featured higher on the list but due to the fact that is has been bundled with OpenCandy (adware) and requires .NET Framework and Microsoft Windows Media Format 9.0 Update the software has lost some of its popularity.
Try CD Burner XP
3. Burn Aware Free
It is really simple lightweight and easy-to-use CD/DVD burning software. Navigation is a breeze with the Burn Aware Free and it allows you to create Data multisession bootable audio video and MP3 discs and burn and create BIN CUE and ISO files. It supports CD DVD and blu-ray discs. It is very fast and does not hinder computer performance much while in operation.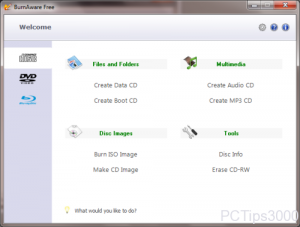 Burn Aware Free is a restricted version and has a full commercial version as well. You won't require .NET framework and it supports all flavours of Windows from XP to Windows 7.
Try Burn Aware Free
2. ImgBurn
ImgBurn is the most comprehensive free DVD/CD burning software available on the web. It is packed with a whole host of features and if you are looking for advanced features in a free CD/DVD burner then ImgBurn is made for you. It supports all the modern optical discs supports more than 10 image formats provides the option of authoring of rewritable discs and provides a lot of advanced options during the burning process.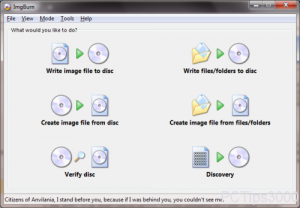 ImgBurn is not as easy-to-navigate as other CD/DVD burning software and is certainly not designed for novices. Its rather difficult interface relegates it to no.2 in the list.
Try ImgBurn
1. Ashampoo Burning Studio FREE
Ashampoo burning studio's latest release has been amazing and the new features really set it apart from other CD/DVD burning software. It has an intuitive and easy-to-navigate interface makes password protected backup archives and split archive contents and has a brilliant audio CD ripper allowing you to store your songs as WMA or WAV files apart from having the basic functions of a normal CD/DVD burning software.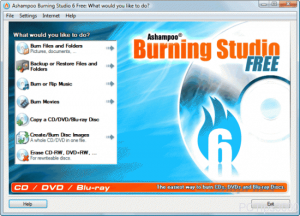 It is compatible with Windows XP/Vista and Windows 7. The only flaw is that it may install a toolbar during installation but the option can easily be unchecked!