Top 5 Free Video Editing Software
Video editing software can come in handy if you want to edit cut or add something in your videos while you would also be able to add 2-D and 3-D special effects enhancing the quality of your videos with the help of a video editing freeware. Free video editing software also allows you to add text in the video while also edit the background lighting and audio.
Here is a list of the top 5 free video editing software available for download.
5. Blender
Blender is not your simple video editing software as it is basically an open source 3D rendering software. It is a feature-packed software with the stand-out features being rigging modelling rendering animation realtime game creation and imaging. The reason why such a powerful software sits at no.5 in the list is its complex interface and the difficulty a user will have in performing a simple cut and paste while editing the video. Blender is recommended as one of the best free video editing software for professional video editors.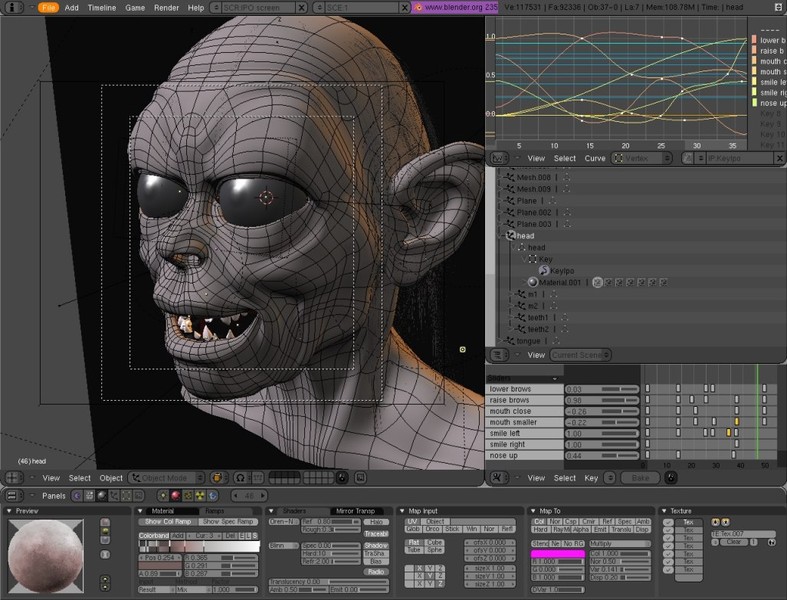 The software supports a number of file formats including TGA JPG MOV TIFF PSD AVI IFF 3D studio and Collada (3-D) etc.
Try Blender
4. Wax
Wax is a powerful free video editor and has the capability of creating 2-D and 3-D special effects in your videos. You will have the ability to create special explosive effects with 'Shatter' add natural effect like rain fire smoke and add text in your video while using Wax. Wax can be used as a stand-alone video editor while it has the ability to be used as a plug-in with other video editors as well.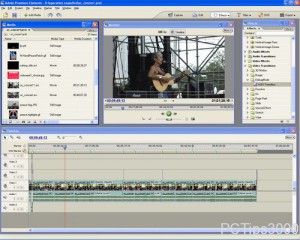 Wax has a pretty decent interface though it has a bit steep learning curve. It supports all popular formats but does crash if you use too many features at the same time. The software is not available for Windows 7 as well.
Try Wax
 3. VideoPad Video Editor
It won't be wrong to say that the most easy-to-use and intuitive video editor in this list is the VideoPad Video Editor. It has a very simple and cool interface and is laced with all the basic editing tools a video editor must have. You can reduce camera shake slow down or speed up your videos add special effects in the videos and use it as a audio mixer as well. You can even burn your movies to DVD with the help of VideoPad Video Editor.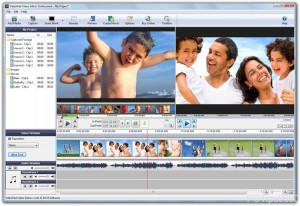 Overall the software is good but its free version is only a trial version and expires after a certain period. Good for beginners but not the best for pros.
2. Virtual Dub
Virtual Dub is one of the best free video editor available on the internet. The best thing about it is that it is fast and really easy-to-use. It has a batch processor as well to edit a number of videos at once while also contains a lot of cool editing features. You can play with the contrast and brightness of your video remove blur add smoothness and remove and replace audio tracks too. It is good for both novices and pros which makes it stand-out amongst other free video editors.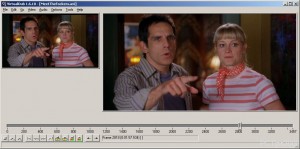 The only worrying aspect is that it does not support a large family of file formats and you would need a video converter to work along with Video Dub for the best results.
Try Virtual Dub
1. Avidemux
The most popular free video editing software is Avidemeux. It is one of the quickest around and can edit your videos in a jiffy. It is simple enough and has a good solid interface but requires a small learning curve for new users. The simple editing tools are really helpful for a person looking to make small changes in his video while for pros Avidemux has advanced features as well.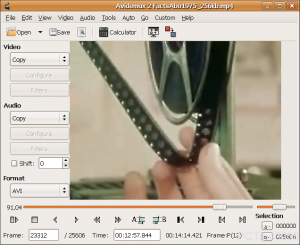 The only thing which makes Avidemux stand above Virtual Dub is the fact that it supports a very large number of file formats like AVI MPEG Orbb Vorbis and WAV etc.
Try Avidemux
One to keep an eye on: Light Works- it has a great beta version worth a try as well.