Top 5 Free Virtual Desktop Software
Almost all the computer users are accustomed to multi-tasking. How many times have you opened up the internet browser your favourite IM a Notepad file My Computer Windows Task Manager all at once? Opening so many programs at once makes your desktop look messy and switching between programs and managing them all at once can become a real problem. Virtual desktop software solves this problem in a jiffy. Free Virtual desktop software make a number of virtual desktops with the option of switching between them so that you can open individual programs on individual desktops.
Here is the list of the top 5 free virtual desktop software.
5. Virtual Dimension
Virtual Dimension is a very simple virtual desktop software and it has an intuitive and user friendly interface. It is very easy-to-install setup and use and novices won't have any problems in using its simple features as well. It allows you to create as many virtual desktops as you want with switching between the desktops being a breeze. However the software does lack the high-end features of some other virtual desktop software which makes it drop down to no.5.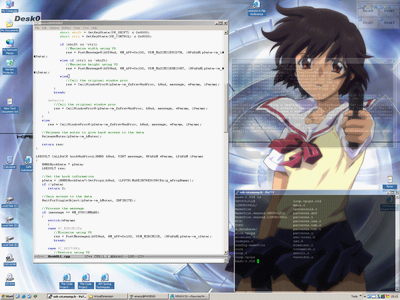 Virtual Dimension is compatible with all windows versions from Win95 to XP.
4. VirtuaWin
VirtuaWin is a feature-packed virtual desktop software and can really help you in managing your desktop. After installing the basic version you can download different plug-ins from the website and get your hands on some really cool features. For individuals who are looking to separate work from play or are looking to manage their projects by using one desktop for each project VirtuaWin with its third-party modules would suit them as one module can even record the time you spend on each desktop! However VirtuaWin is not for novices and has a steep learning curve and has a pretty useless help file.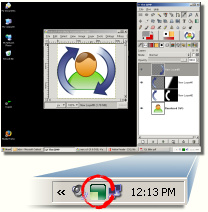 The freeware is compatible with all versions of windows except Windows 7.
Try VirtuaWin
3. 360 Desktop
360 Desktop is a different kind of virtual desktop software as it transforms your desktop into a 360-degree panoramic workspace to provide you the extra space you require. The best thing about the software is that it does not create any virtual space but just provides more space on your desktop by transforming into a 360 degree panoramic workspace.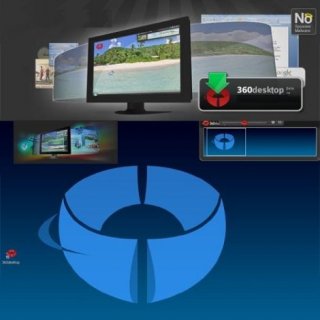 The only low of 360 desktop is that it is only available for XP and Vista.
Try 360 desktop
2. GoScreen
GoScreen features so high on the list as it is my personal favorite. It has its highs and lows but for me it does a really decent job. You can create up to 80 virtual desktops with GoScreen while this free virtual desktop software allows for easy switching between virtual desktops transferring a program from one virtual desktop to another showing marked numbers to tell you the virtual desktop you are currently using and some other really cool commands. It is the user friendliness of the software which makes it feature so highly on the list and since it is compatible with all flavors of Windows from XP to 7; anybody and everybody can use it!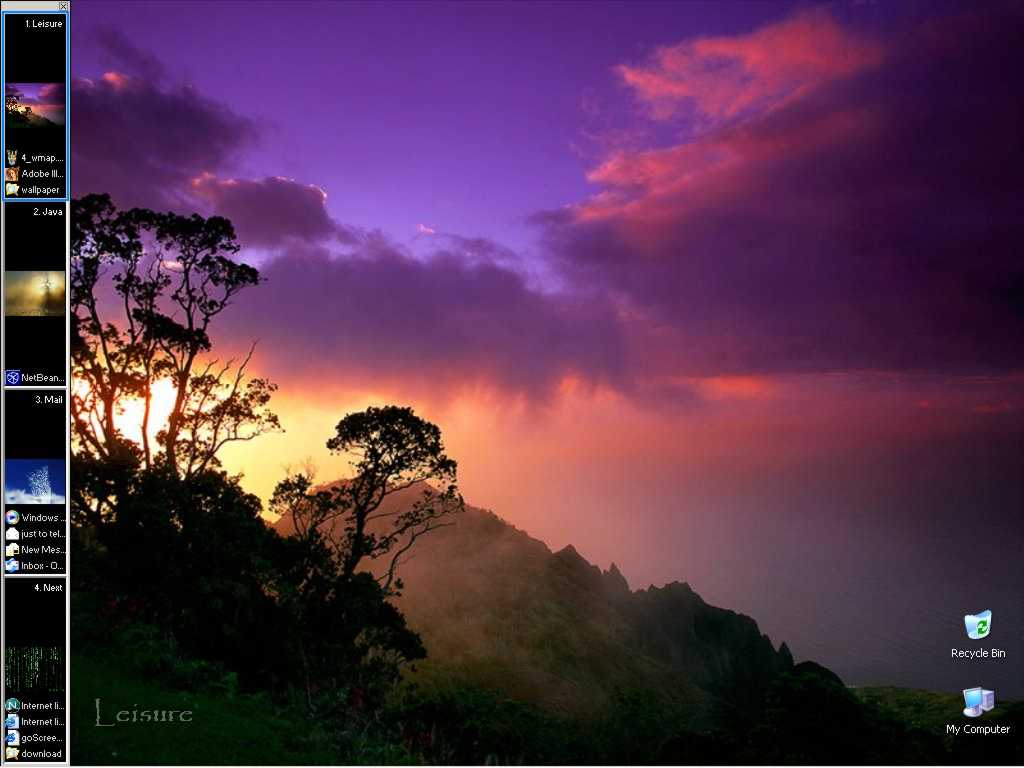 Try GoScreen
1. Dexpot
Dexpot is another one of my personal favorites and it has all the characteristics to become your favorite as well. It is simple for new users allowing them to create various virtual desktops and switching between them with ease while it also keeps the pros interested with features which helps them in assigning each application a specific virtual window. For instance you can program it to open Internet explorers in Desktop#1 Games in Desktop#2 Microsoft Office files in Desktop#3 and so on.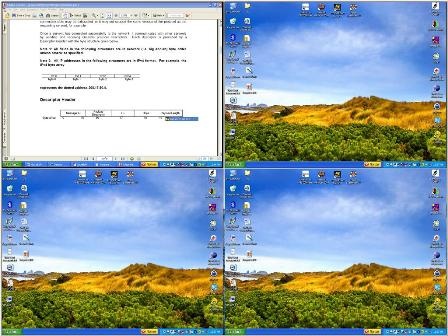 Dexpot is compatible with all flavors of Windows.
Try Dexpot