Versatile Media Burner and Converter - Nero Multimedia Suite 10
Nero Multimedia Suite is one of the most famous burning applications that offer a versatile solution as far as DVD or CD burning is concerned. The application is a shareware and 15 days trial version can be downloaded from the official website. The latest version is Nero Multimedia Suite 10 that comprises Nero Burning ROM Nero Vision and Nero Backup. In all it can be said that this suite is a one-shop stop for every home user as it is capable of burning data files music files video files etc. on any writable media. The best part is that the application is also capable of converting file formats to provide useful and efficient burning quality.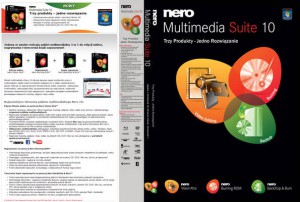 Pros
Users can download movies from the Internet and can create video DVDs with the help of this application. Conversion is automatically done.
Users can create an image file that has the extension of .nrg before finally burning data to the physical media. This eliminates the wastage of physical media if by chance conversion or creation process fails.
Users can create virtual image drives on which they can mount the created .nrg image to test the final output.
Cons
Nero Multimedia Suite 10 requires more memory and processing as compared to its legacy versions.
Download Link: http://www.nero.com/ena/downloads-nero10-trial.php